EVERY HOUR in INDIA 16 children fall prey to crime, 5 are sexually abused, 3 are raped and 8 children go missing, as per the latest National Crime Records Bureau data. A report published by International Labour Organisation (ILO) in 2014 shows that globally, the organised crime of Human trafficking makes a profit of roughly $150 billion a year. Another report of ILO published in 2016 shows that there are 152 million child labourers across the world. This number is 10.1 million in India (census 2011). A report of UNESCO shows that globally 258 million children are out of school. In India, the number is 6.5 million.
Children in India and across the world are subjected to heinous crimes every hour – slavery, child labour, human trafficking, child sexual abuse, child marriage – to name a few.
We, at the campaign division of Kailash Satyarthi Children's Foundation work towards spreading awareness against these crimes and engaging, inspiring and mobilising people from diverse backgrounds to build a child friendly world. We work towards building strong safety nets for children by involving stakeholders like government agencies, law enforcement agencies, CSOs, parents, teachers, business and other partners, right down to the grassroots level.
stakeholders reached
through campaigns
villages & 19 States
covered by Mukti Caravan
Distance covered in
Bharat Yatra
stakeholders reached
through Mukti Caravan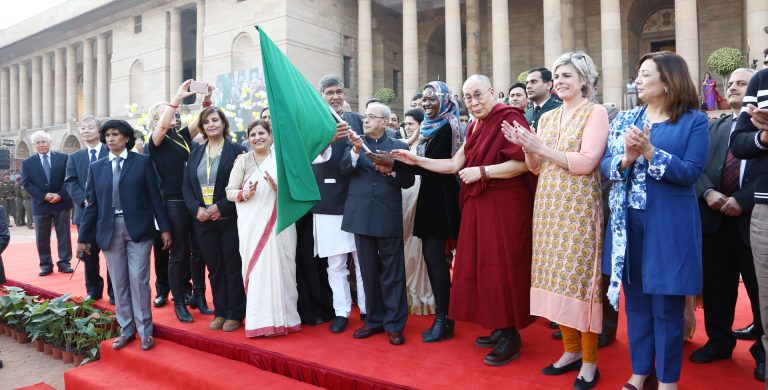 Hon'ble Ex-President of India, Mr. Pranab Mukherjee flags off the Global 100 Million Campaign
100 Million campaign, launched in 2016, is a global campaign to mobilise 100 million youth to devote themselves for a better future for 100 million marginalised children who have been denied their rights and liberty.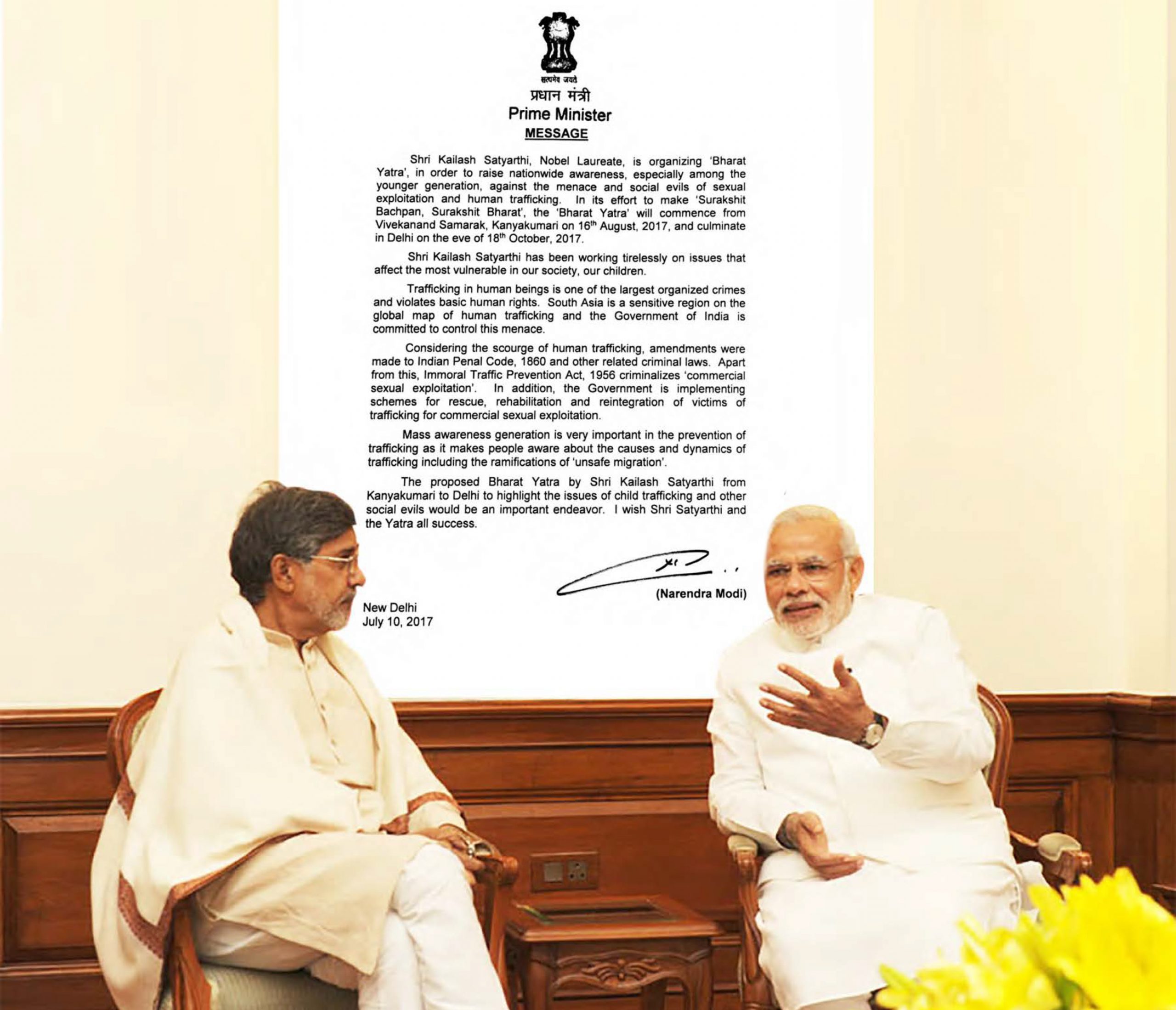 Prime Minister Mr. Narendra Modi's Message for Bharat Yatra
Bharat Yatra in 2017 was the world's largest youth-led mobilisation to end child sexual abuse and child trafficking in India.
President Ram Nath Kovind speaks at the concluding ceremony of Bharat Yatra
"On one hand, humans have done many scientific miracles, on the other hand, we are still playing with the lives of our children. Today, even if one child is unsafe then the entire society is to be blamed for. These girls, their friends, the co-marchers, who are a total of 300 people, I feel that if this movement prevails, then I say that they are rightful nation builders."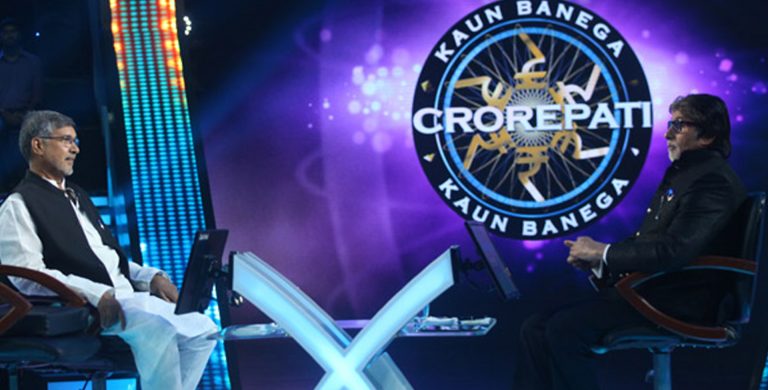 When the voice for protection of children was raised at KBC
#EndChildLabour2025
To observe World Day Against Child Labour, a webinar on "COVID -19: Protect Children from Child Labour, Now More Than Ever" was jointly organised by KSCF, Ministry of Labour and Employment, International Labour Organisation and VV Giri National Labour Institute.
Inaugurated by Shri Santosh Kumar Gangwar, Hon'ble Minister for Labour & Employment, the webinar focused on the extent of child labour in the country and solutions to the problem. On the occasion, our founder, Nobel Peace Laureate, Shri Kailash Satyarthi, focused on urgency to establish a clear vision and roadmap to end child labour from the country by 2025.
KSCF also hosted a special discussion on "Barriers and Solutions in Accessing the Rehabilitation Programmes" for children involved in labour.
#KeepChildrenSafeAtHomeCampaign
During the initial COVID-19 lockdown period (March-April 2020), reports started flowing in about the cases of child abuse and child sexual abuse increasing manifold.
This led to KSCF launching a month long campaign in collaboration with 144 partner civil society organisations across India which reached out to more than 50 million people through different social media platforms.
This led to:
The Women and Child Development Minister Smt. Smriti Z Irani tweeting that they have alerted all child helplines to report child sexual abuse material to local admin and Police
Home Minister of Maharashtra issuing a Statement "Spike in Child porn consumption during the lockdown period shows the huge presence of pedophiles, child rapists & child pornography addicts online. We are taking urgent steps to tighten stringency to prevent a drastic rise in sexual crimes against children."
NCPCR taking cognizance and writing to Google, Twitter and Whatsapp, highlighting the increased traffic in child pornography.
The cybercrime department of the Maharashtra police registering 133 cases and arresting 46 people under IPC Section. 292 (prurient creation of lascivious images), Protection of Children from Sexual Offences (POSCO) Act and the IT Act during the lockdown.
The Chhattisgarh police arresting people for watching and uploading child pornography content during the lockdown period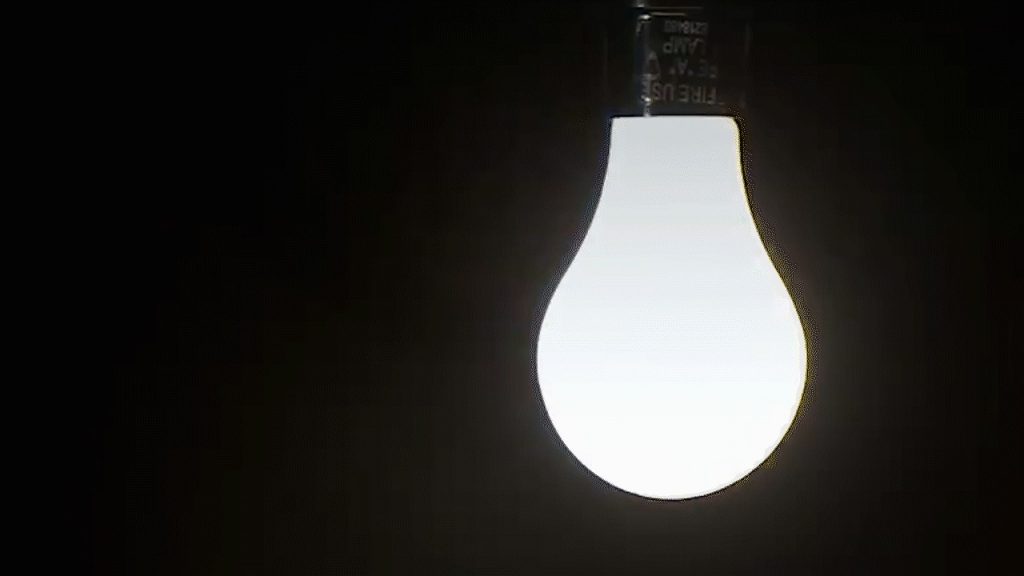 Laureates and Leaders Summit for Children
Recognising that change could be brought to the lives of children around the world if visionaries from various fields work together, Mr. Kailash Satyarthi envisioned a collective of Nobel Laureates and world leaders who would work together to ensure freedom and dignity for every child in the world. To bring this vision to fruition, the Laureates and Leaders for Children platform was launched in 2016. The first Laureates and Leaders Summit for Children was held in 2016 in New Delhi where a charter for children, 'The Will for Children', emerged. The second Summit was held in Jordan in 2018 and ended with a global call to action demanding urgent action for protection and promotion of rights of children.
100 Million – The Global Campaign
100 Million campaign is a global campaign to mobilise 100 million youth to devote themselves for a better future for 100 million marginalised children who have been denied their rights and liberty. Since its launch in 2016, youth, civil society organisations, trade unions, schools and universities from more than 36 countries have joined this campaign, and are working together to protect the rights of children of their respective countries.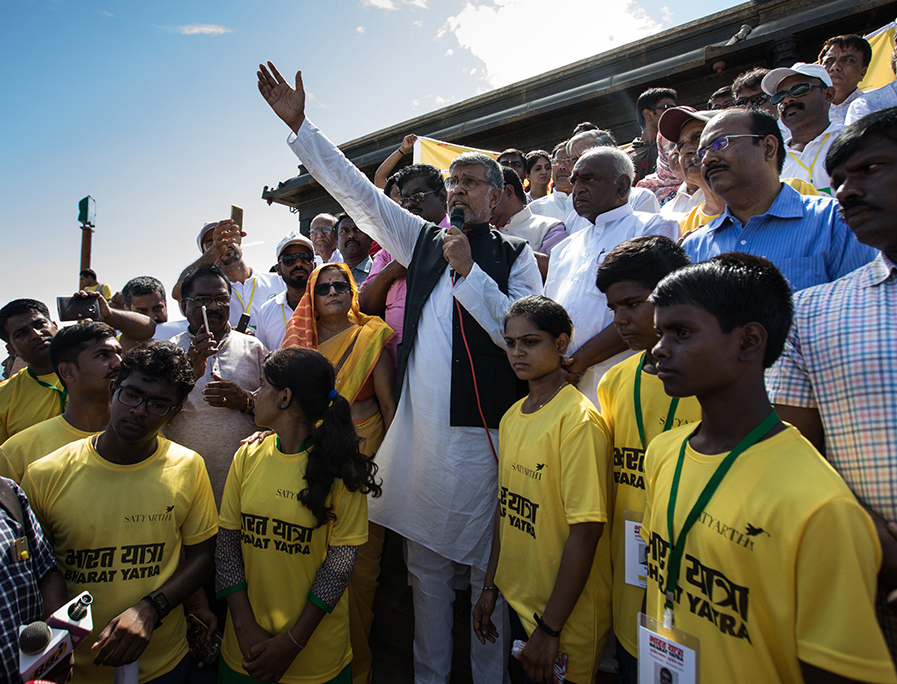 Bharat Yatra or India March was launched by Nobel Peace Laureate Mr. Kailash Satyarthi on September 11, 2017, which set in motion, the world's largest youth-led mobilisation for children in need of care and protection. The objective of this long march was to create a mass movement to end child sexual abuse and child trafficking in India. Within a duration of four months, the Yatra led to over one million people signing pledges in support of the cause. Around eight hundred thousand people joined the 12,000 km long march across India.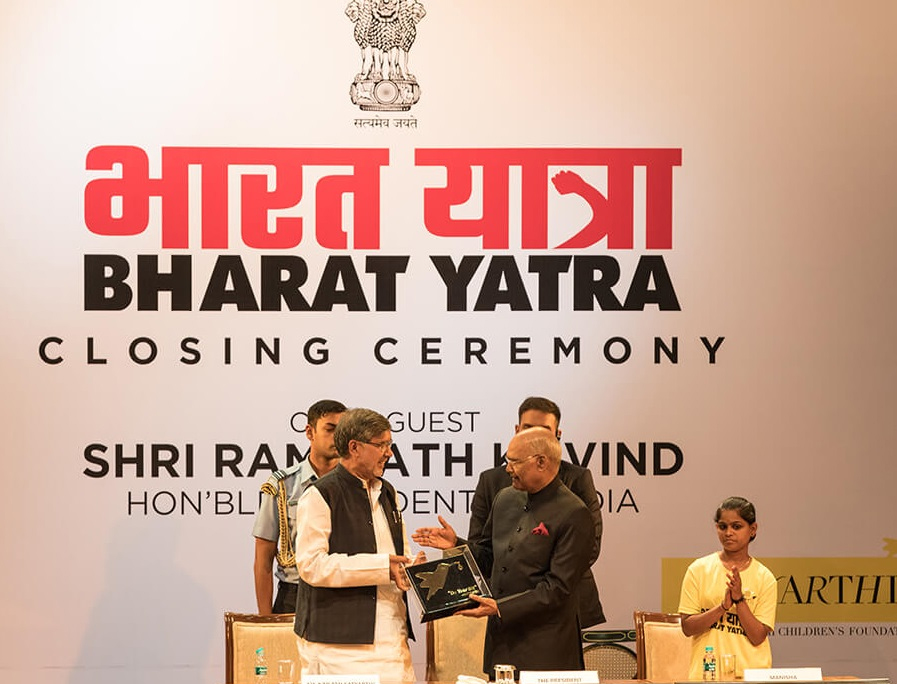 Rape Free India Campaign – 2019
In 2019, when 900 million citizens of India were preparing to elect their new government, the campaign was launched to mobilise the support of political leaders for the cause of making the country safe for women and children.
The campaign reached out candidates across party lines in 22 states and garnered support of 782 candidates, of whom 162 won the 2019 General Election.  The candidates supported the demand to develop a National Action Plan with 10% budgetary allocation to make India Rape Free.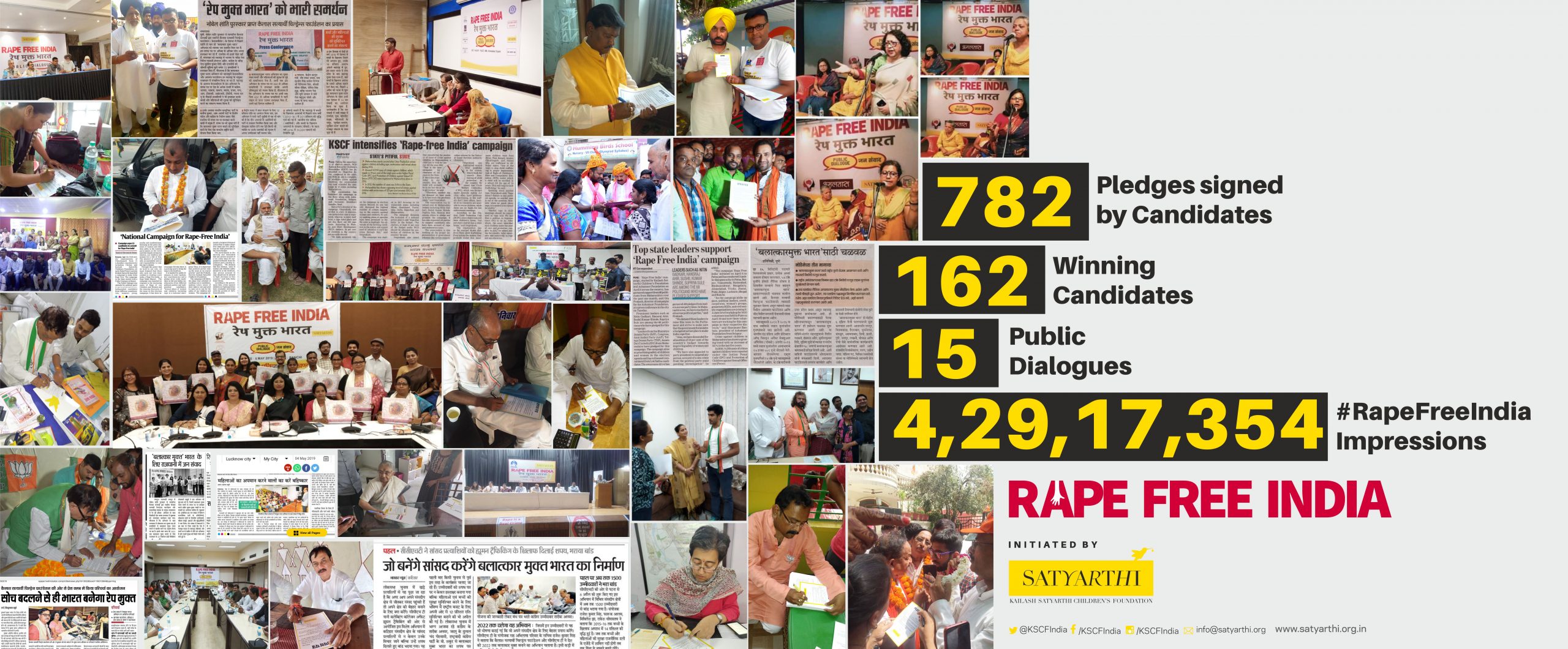 Rape Free India campaign was carried out across India prior to the General Elections 2019, to mobilise the support of political leaders for the cause of making the country safe for women and children. During the campaign, 615 candidates contesting the Lok Sabha Elections 2019, were sensitised on the issues related to safety of women and children. These candidates signed pledges to work on the issue once elected. Of these, 121 candidates were elected to the Parliament.
Campaign Against Child Trafficking
Child trafficking is a highly organised global and regional crime. The tentacles of this racket spread across national and international borders and have also penetrated the remotest regions having the most vulnerable children.
Mukti Caravan
Mukti Caravan, the Campaign on Wheels is the flagship campaign to combat violation of child rights with special focus on child trafficking and child labour by creating awareness among the citizens on these issues. Led by youth who had been withdrawn from child labour by the efforts of Mr. Satyarthi, the Mukti Caravan moves across the country, spreading awareness about the organised crime of child trafficking and other forms of exploitation of children through interactions, Nukkad Nataks, wall writings, pamphlet distribution and screening of audio visual material. 
Public Dialogues
Public dialogues are being organised at grassroots level in states across the country in collaboration with partners with the aim to identify gaps in the implementation of various national legislations to combat child trafficking and other child rights violations. These dialogues also aim at identifying ways and means for strengthening of the implementation mechanism for laws related to children.
No. of public dialogues
organised
No. of key stakeholders
reached
In 2007 the South Asian march against child trafficking for forced labour – a 5000 km march joined by 1 million people (Kolkata-Kathmandu- Delhi) was organized in partnership with sister organisation Bachpan Bachao Andolan (BBA).
In 2009, a March was organized to demand education as a fundamental right in Nepal in partnership with BBA
Looking at vulnerabilities of children in the North East Region, a march was organized in 2012 against child labour and child trafficking, launched by Hon'ble Chief Justice of India Mr. Altmas Kabir.
In 2015, an online social media campaign, 'Full Stop' against child sexual abuse was launched in partnership with BBA, which resulted in National Commission for Protection of Child Rights (NCPCR) coming up with guidelines for protection of children in crèches.
For the first time in the history of the grand Kumbh Mela, KSCF in collaboration with State Government of Uttar Pradesh and the UP police, launched Child Friendly Kumbh Campaign in 2019.
Total traffickers
identified
Total screening of award winning documentary The Price of Free
No. of districts covered in
film screening
No. of people mobilised
through film screening