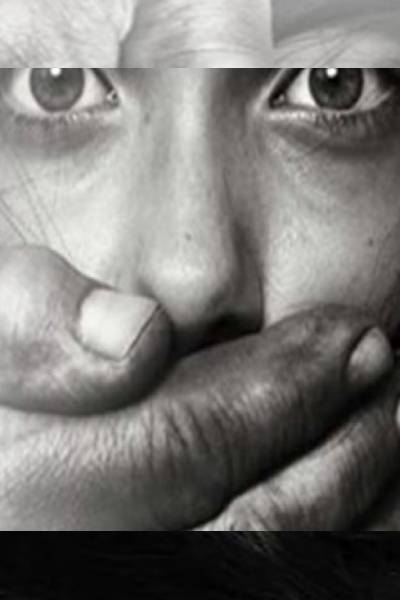 1. How is Kailash Satyarthi Children's Foundation addressing this issue?
Child victims of sexual abuse and rape are often re-victimized due to the hige gap between law and justice delivery system. At 34.9%, the conviction rate for POCSO cases is abysmally low. Considering the staggering pendency, if no new cases had been added after 2019, it would have taken 8.2 years for disposal of POCSO cases in court.
Kailash Satyarthi Children's Foundation's ongoing Justice For Every Child campaign is aimed at ensuring timely justice and mental health support to victims of child sexual abuse and rape across the country to enable them to heal and continue their lives with dignity and freedom.
An initiative of Kailash Satyarthi Children's Foundation, the campaign aims to intervene in 5,000 cases of child sexual abuse and rape in 100 Fast Track Special Courts (FTSCs) in 100 districts across the country with the highest backlogs of Protection of Children from Sexual Offences (POCSO) Act, 2012 cases across India.
'Bharat Yatra' or India March was launched by Nobel Peace Laureate Kailash Satyarthi on September 11, 2017, which set in motion, the world's largest youth-led mobilisation for children in need of care and protection. The objective of this long march was to create a mass movement to end child sexual abuse and child trafficking in India.
Within a duration of four months, the Yatra led to over one million people signing pledges in support of the cause. Around eight hundred thousand people joined the 12,000 km long march across India.
2. What is child sexual abuse?
Child sexual abuse happens when a person (younger or older than the child, male or female) involves a child (a boy or a girl) in sexual activities. The Protection of Children from Sexual Offences (POCSO) Act, 2012, defines three forms of sexual abuse and exploitation: Sexual Assault, Sexual Harassment and Pornography.
3. What is paedophilia and incest?
Paedophilia is a psychiatric disorder in which a person has a sustained sexual orientation towards children, generally aged 13 or younger.
Sexual activity between family members or close relatives is called Incest. POCSO Act defines cases of incest as aggravated offences.
4. How many children are sexually abused in India?
Child sexual abuse India is a national emergency. According to National Crime Records Bureau (NCRB) data, a total of 109 children were sexually abused every day in India in 2018, which showed a 22 per cent jump in such cases from the previous year.
As per NCRB, 32,608 cases were reported in 2017 while 39,827 cases were reported in 2018 under Protection of Children from Sexual Offences (POCSO) Act.
As many as 3,000 POCSO cases registered and investigated fail to reach court for a fair trial every year and four child victims of child sexual abuse India are denied justice every day due to closure of their cases by law enforcement agencies due to improper evidence collection and weak investigation.
5. Who are the child abusers or child sex offenders?
A child sexual abuser can be anyone including a family member, a close relative, neighbours, babysitters, religious leaders, teachers, and coaches. They come from all sections of society irrespective of socio-economic condition, racial and religious backgrounds and sexual orientation. Child sex offenders can be both men and women.
A 'child sex offender' is someone who takes unfair advantage of the gap between themselves and a person under the age of 18 years by using them in a sexual manner, either for profit or for personal pleasure. A sex offender (sexual offender, sex abuser, or sexual abuser) is a person who has committed a sex crime with a minor. KSCF is working against the Child Sexual Abuse India, you can also support us to stop Sexual Abuse by donating any amount you want. 
6. What are the effects of child sexual abuse?
Child Sexual abuse leaves an indelible scar on the mental and physical wellbeing of children. And child sexual abuse impacts families of abused children as well in more ways than one.   
Sexual abuse has numerous potential consequences that can last a lifetime and span generations, with serious adverse effects on health, education, employment, crime, and the economic well-being of individuals, families, communities and societies.
Immediate psychological consequences of child sexual abuse include:
Shock

Fear

Anxiety, nervousness

Guilt

Symptoms of post-traumatic stress disorder

Denial

Confusion

Withdrawal, isolation

Grief
Sexual abuse may have adverse effects on child's developmental processes including emotional regulation, cognitive ability and coping mechanisms, thereby entailing long-term consequences.
Sexual abuse in childhood is known to be a major risk factor triggering long-term psychological and social adjustment problems which can carry over into adulthood and affect married life and parenthood. 
The most common effects of sexual abuse in children are symptoms of post-traumatic stress disorder, psychological distress and inappropriate sexual behaviour.
7. What are the laws against child sexual abuse in India?
Until 2012, there was no appropriate legal framework in India which dealt with child sexual abuse. Earlier sex crimes against children were covered by Sections 354, 375, 377, 509 of the Indian Penal Code, 1860. Section 354 deals with "Assault or criminal force to woman with intent to outrage her modesty," Section 374 deals with rape, Section 509 states any person who intends to insult the modesty of a woman through word, gesture or act and Section 377 of the IPC deals with unnatural offence.  Pornography was dealt with Young Persons (Harmful Publication) Act, 1956. 
In the year 2012, the Parliament of India has passed the Protection of Children against Sexual Offences (POSCO) Act for victims of child sexual abuse below 18 years of age. The Act defines a child as any person below the age of 18 years and provides protection to all children under the age of 18 years from the offences of sexual assault, sexual harassment and pornography. This is the first time that an Act has listed aspects of touch as well as non-touch behaviour (For eg: photographing a child in an obscene manner) under the ambit of sexual offences. The Act incorporates child friendly procedures for reporting, recording of evidence, investigation and trial of offences Under this Act, the media has been barred from disclosing the identity of the child without the permission of the Special Court.
8. What can I do to end child sexual abuse?
Call us at 1800 102 7222 to report child sexual abuse or for seeking help for child victims

Raise your voice against child sexual abuse India and break the silence

Donate to best Child sexual abuse NGO KSCF's Justice For Every Child campaign to enable us provide much needed legal and mental health support to child victims of sexual abuse 

Raise awareness on child sexual abuse amongst children and parents