The KSCF Global Policy Institute for Children is envisioned to be an Institute where all the stakeholders in child rights protection and promotion across the world including governments and non-government agencies, law enforcement agencies, students and professionals will congregate, deliberate, learn and innovate on all child-related issues. The Institute will realise its objectives through four vibrant and symbiotic centres of excellence – Centre for Policy and Research, Centre for Innovation and Incubation, Centre for Dialogue, Learning and Capacity Building and Centre for Academics. The Institute is expected to come up in near future in the state of Madhya Pradesh, near Bhopal.
This Division aims to address the gaps in knowledge through evidence-based research for better protection and development of children. Through primary and secondary research studies on various issues related to children in India and around the globe, the Division creates knowledge and disseminates the same among the stakeholders leading to creation of a more child friendly society. The Research Division is also in the process of building a knowledge dissemination platform for creating a nuanced but powerful global discourse on child rights.
The Policy Division identifies gaps in policies, devises realistic solutions, drafts recommendations and takes up focused policy initiatives to ensure that the policy framework in the country serves the interests of children and their well-being.
Guiding the Foundation's actions in its programmes on the ground for measurable impact.
Building a movement of thought leaders by collaborating with leading universities, research institutes, civil societies, government, corporations and others.
Training and Capacity Building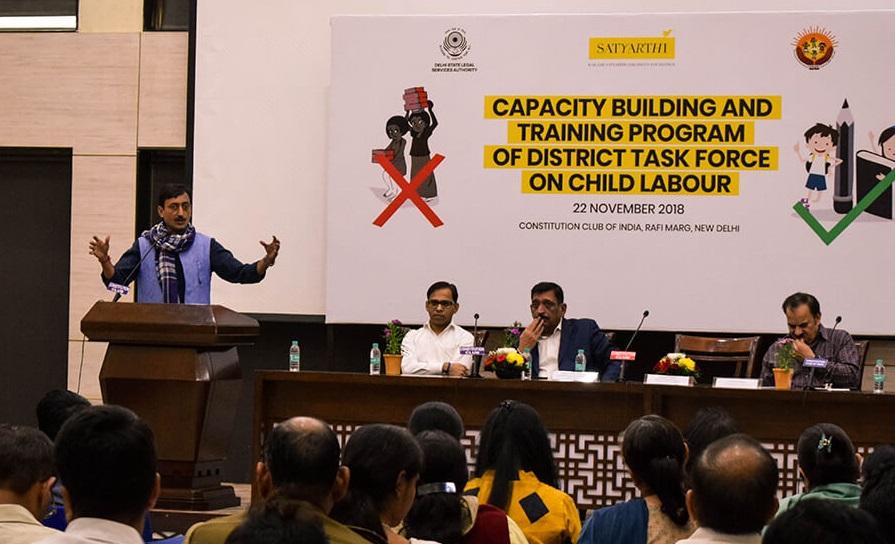 This Division works very closely with Government, civil society organisations and the citizens in building capacity of all child protection functionaries at national, state, district and village level. Knowledge and skills are imparted through innovative, practical, hands-on training programmes on child protection laws, policies and programmes to the state and non-state stakeholders. The trainees include among others, members of judiciary, police officials, members of Child Welfare Committees, members of Juvenile Justice Boards, officials of Child Care Institutions, officials of Labour Department, District Child Protection Units, and citizens.