8 Urban Slums. 23,214 Children Empowered.
51,428 Changed Lives
Unshakable Determination

Bal Mitra Mandal (BMM) or child friendly community, is a concept based on the flagship programme of KSCF — Bal Mitra Gram, functional in rural India — altered to suit the needs of children living in urban slums.
Launched in 2018, it is a sustainable, holistic and preventive intervention for child protection and development in urban slum communities so that every child is safe, free and educated.
BMM empowers children and their communities to collectively work towards securing their rights and protect them from child labour, child sexual abuse and raise their awareness on education, water, sanitation, hygiene and livelihood, through democratic actions.
Number of BMM Communities
Children Protected Everyday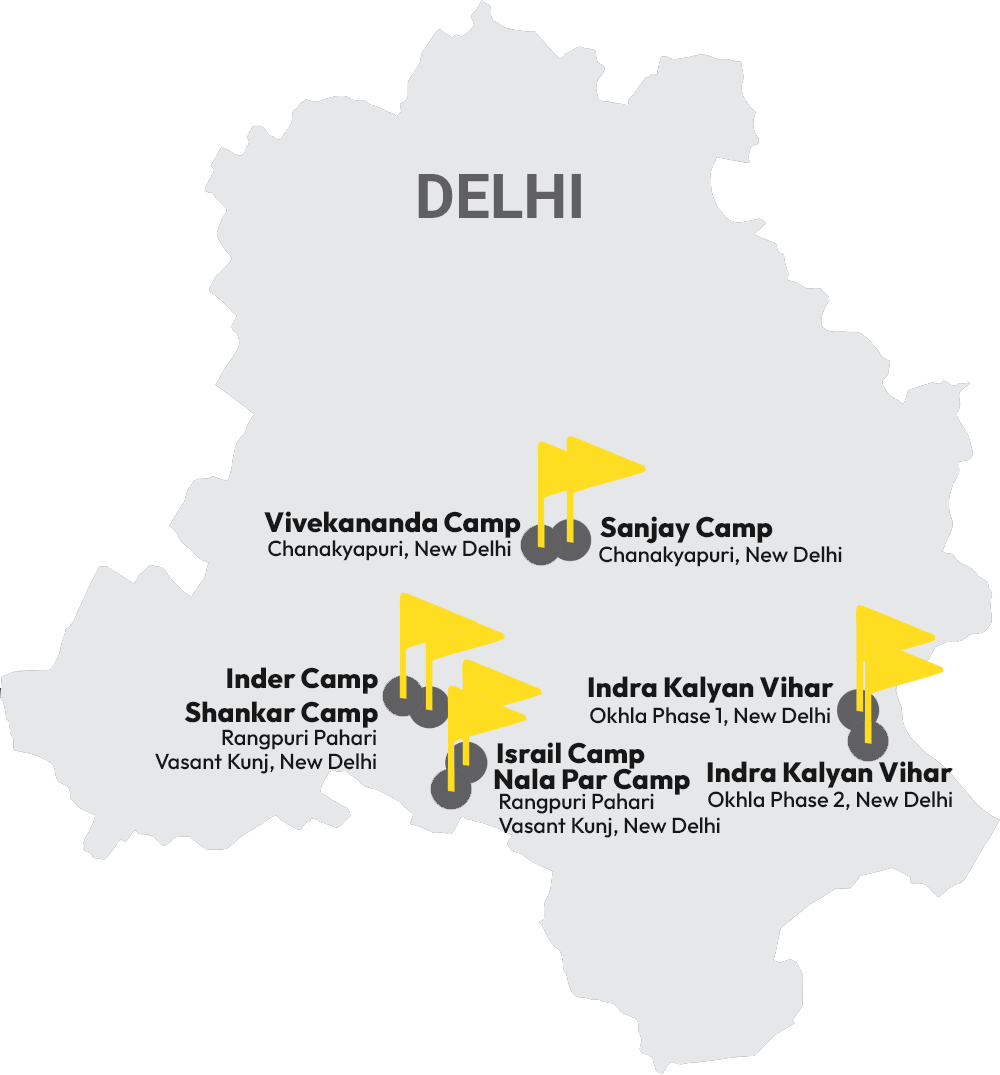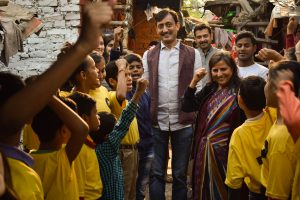 Sanjay Camp, Chanakyapuri, New Delhi
Established around 40 years ago, Sanjay Camp comprises of over 2,500 households. Most of the members in the community are employed as construction labourers, drivers, domestic help, car cleaners, ice cream vendors, shopkeepers, garbage collectors, and similar jobs.
Major social problems in the area are lack of awareness, anxiety, depression and violence among the youth, along with drug addiction.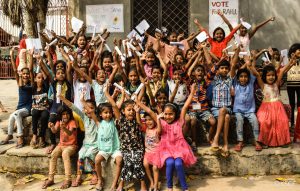 Indra Kalyan Vihar, Okhla, New Delhi
Located in one of the biggest industrial areas of Delhi, Okhla, Indra Kalyan Vihar Camp was established in 1980 and hoses over 4,000 families. Major occupations of the community members include skilled and unskilled labour, driving, working as house help, as car cleaners and others.
This slum, situated in industrial area, is exposed to downstream course of industrial waste residue leaving inhabitants highly exposed to pollution-borne diseases. Children seldom get early vaccination, increasing the incidence of polio, pneumonia, whooping and chronic cough and other respiratory diseases, given their proximity to industrial establishments and closeness to where the toxic waste is usually dumped. Thousands die annually due to these unhygienic and diseased dwelling conditions. Also, chronic paucity of resources in the household contributes to increasing marital stress, leading to domestic violence.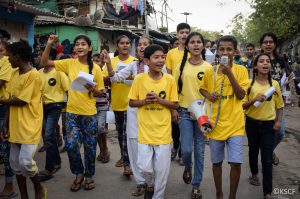 Israil camp in Rangpuri Pahari, Vasant Kunj, New Delhi
Established in 1950, situated behind some of the most high-end malls of the city, this slum consists of around 1,500 households. Scrap-picking, street-hawking, domestic work, driving, car cleaning, are among the most common occupations of the dwellers.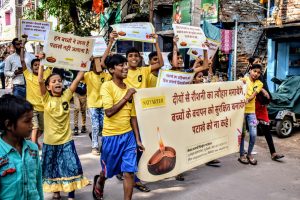 Inder camp in Rangpuri Pahari, Vasant Kunj, New Delhi
Inder Camp is also located in Rangpuri Pahari, adjacent to Israil Camp. This slum was also established in 1950 and houses over 1,200 families. People in this community work in neighbouring areas as labourers, drivers and domestic helpers.
The girls in this community do not get time for education as they are burdened with taking care of their younger siblings, doing household chores, carrying water from long distances and taking care of sick family members. With most houses lacking toilet facilities, people use community toilet, which becomes a problem for girls at night, as it increases the risk of sexual assault.