We safeguard child rights in many different ways
Laureates and Leaders Summit for Children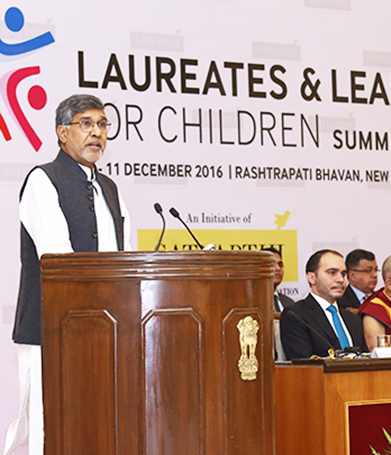 Recognising that change could be brought to the lives of children around the world if visionaries from various fields work together, Mr. Kailash Satyarthi envisioned a collective of Nobel Laureates and world leaders who would work together to ensure freedom and dignity for every child in the world. To bring this vision to fruition, the Laureates and Leaders for Children platform was launched in 2016. The first Laureates and Leaders Summit for Children was held in 2016 in New Delhi where a charter for children, 'The Will for Children', emerged. The second Summit was held in Jordan in 2018 and ended with a global call to action demanding urgent action for protection and promotion of rights of children.
To ignite and enhance compassion among citizens, young and old, regarding children and bring them together to fight against the various forms of exploitation of children and ensure that the world becomes a safe place for them. The Satyarthi Movement has announced that January 11th of every year shall henceforth be celebrated as Surakshit Bachpan Diwas. The day holds importance for the Satyarthi Movement, as it is the birthday of its founder, Nobel Peace Laureate, Mr. Kailash Satyarthi.
Surakshit bachpan fund (save childhood fund)
The need of the hour is to put in place preventive and protective systems to ensure that every child in India is safe. Kailash Satyarthi Children's Foundation (KSCF) has created the Surakshit Bachpan Fund to provide these systems. This fund will provide immediate medical, legal and psychological assistance to child victims of assault and violence.
Nobel Peace Laureate Mr. Kailash Satyarthi and his wife, Mrs. Sumedha Kailash were invited to participate in the popular TV quiz show – "Kaun Banega Crorepati" hosted by actor Mr. Amitabh Bachchan. They won INR 5 million, and donated this entire amount as seed money to set up Surakshit Bachpan Fund.
Surakshit Bachpan Fund seeks to provide assistance to 200 child survivors of sexual crimes and abuse in the next two years. Through this fund immediate medical, legal, educational and rehabilitation assistance is provided to the survivors.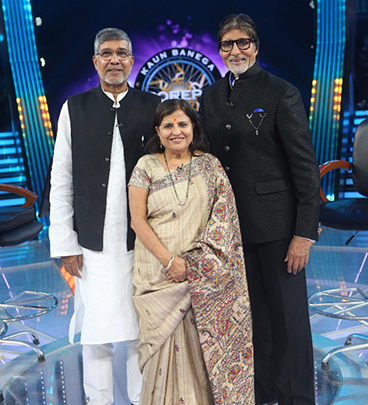 Freedom fellows education fund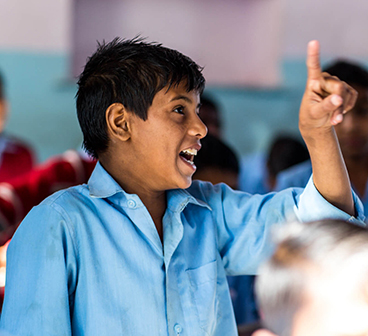 Children who have been rescued from child labour, abuse or other forms of violence typically do not have the financial means to pursue their education. The Freedom Fellows Education Fund nurtures the aspirations of these children by providing a scholarship to help them pursue secondary or higher education. The goal of this programme is to create a pool of empowered Freedom Fellows to help more children who like them are trapped in some form of exploitation.
Hummingbird Award has been instituted to felicitate personnel from law enforcement agencies, civil society organizations and media who have done exemplary work towards protection and promotion of Child Rights. These awards are a humble effort to recognise and felicitate unsung changemakers who, in their own way, have contributed immensely to the cause of children.