INTENSIVE AREA ACTION in 100 districts of child trafficking
Campaign Against Ending Child Trafficking & Child Rape
We engage, inspire and mobilise people from diverse backgrounds to build a child-friendly world
We work towards building strong safety nets for children by spreading awareness against child trafficking, child labour and other forms of social evil through Engaging, Inspiring, Mobilising and Involving stakeholders like government agencies, law enforcement agencies, CSOs, parents, teachers, grassroots organizations, gram panchayats and people from diverse backgrounds to build a child-friendly world.
STAKEHOLDERS REACHED
THROUGH CAMPAIGNS SINCE 2019
0
Trafficking Prone Districts
INTENSIVE AREA ACTION
AGAINST CHILD TRAFFICKING
TRAFFICKERS IDENTIFIED
SINCE 2012
INTENSIVE AREA ACTION
AGAINST ENDING CHILD TRAFFICKING
VILLAGES COVERED BY SURVIVOR-LED INTELLIGENCE NETWORK
INTENSIVELY COVERED BY SURVIVOR-LED INTELLIGENCE NETWORK
Intensive Area Action is a strategic intervention in 100 highly trafficking prone and vulnerable districts to identify the gaps in the implementation of the existing policies and legislation to combat child trafficking and work towards finding solutions. 
The focus will be to be catalyst of change to derive solutions by and with law enforcement agencies to support in strengthening the implementation mechanism on child protection in districts to increase the reporting, registering and investigation of cases against child trafficking, child labour, child marriage and child sexual abuse. 
Strategic Action
Action in 100 high-risk districts for child trafficking 

Survivor-Led intelligence network in 2000 most vulnerable villages in 20 high-risk districts 

Intensive capacity building and strengthening the survivor-led intelligence network by survivors, law enforcement agencies, stakeholders responsib

le

for strengthening child protection mechanism 
Intensive on-ground awareness campaign through

Survivor-led intelligence network

Sensitization and Awareness campaign against child trafficking , child labour, child marriage and child sexual abuse through: – film screening – parcha and pamphlet distribution – wall writing – nukkad natak – community baithaks (meetings)

Jan Samvad: Campaign Against Child Trafficking – Public Dialogue 

Identification and mapping of

Children and Families in villages vulnerable

to Child Trafficking

Capacity Building and strengthening

the law enforcement system 

Activation of

Panchayati Raj system

at the village-level for child protection

Intensive capacity building

of police, child welfare committees & other stakeholders in 100 districts

National research

on prevalence of child trafficking

Formation and strengthening of

Village Child Protection Committees

(VCPC)

Introduction and establishment of

Village migration registers

(VMR)

Operationalization of

Anti Human Trafficking Units (AHTUs)

Ensuring

law enforcement action

against trafficking and traffickers by creation of district level task force

Operationalization of

Child-friendly police stations (CFPS)

Identification and formation of

Child Friendly Courts (CFC)
SURVIVOR-LED INTELLIGENCE NETWORK
Kailash Satyarthi Children's Foundation (KSCF) launched one of the largest survivor-led campaigns on bicycles and bikes across 20 districts in Bihar and Jharkhand in 2020-21 to raise awareness about evils like child trafficking, child labour, and child sexual abuse.
Survivor-led intelligence network on wheels which has been extremely successful in the past in creating awareness on issues relating to ending child trafficking, in trafficking-prone areas of India since 1997. 
Survivor story 
Sahej (name changed) was recused by Bachpan Bachao Andolan in 2009, our sister organisation 12 yrs ago is right now leading the campaign against ending child trafficking in Bihar through the survivor-led intelligence network. 
India's bicycle warriors on a mission to save children from traffickers: https://www.reuters.com/article/health-coronavirus-india-trafficking-idINL8N2FK1YW/
The awareness initiative has engaged volunteer activists in vulnerable villages. Their inspiring action and intelligence have led to the rescue of hundreds of children and the arrest of traffickers during the Covid-19 induced lockdown.

MARCHES THAT SHAPED AND
INSPIRED CAMPAIGN ACTION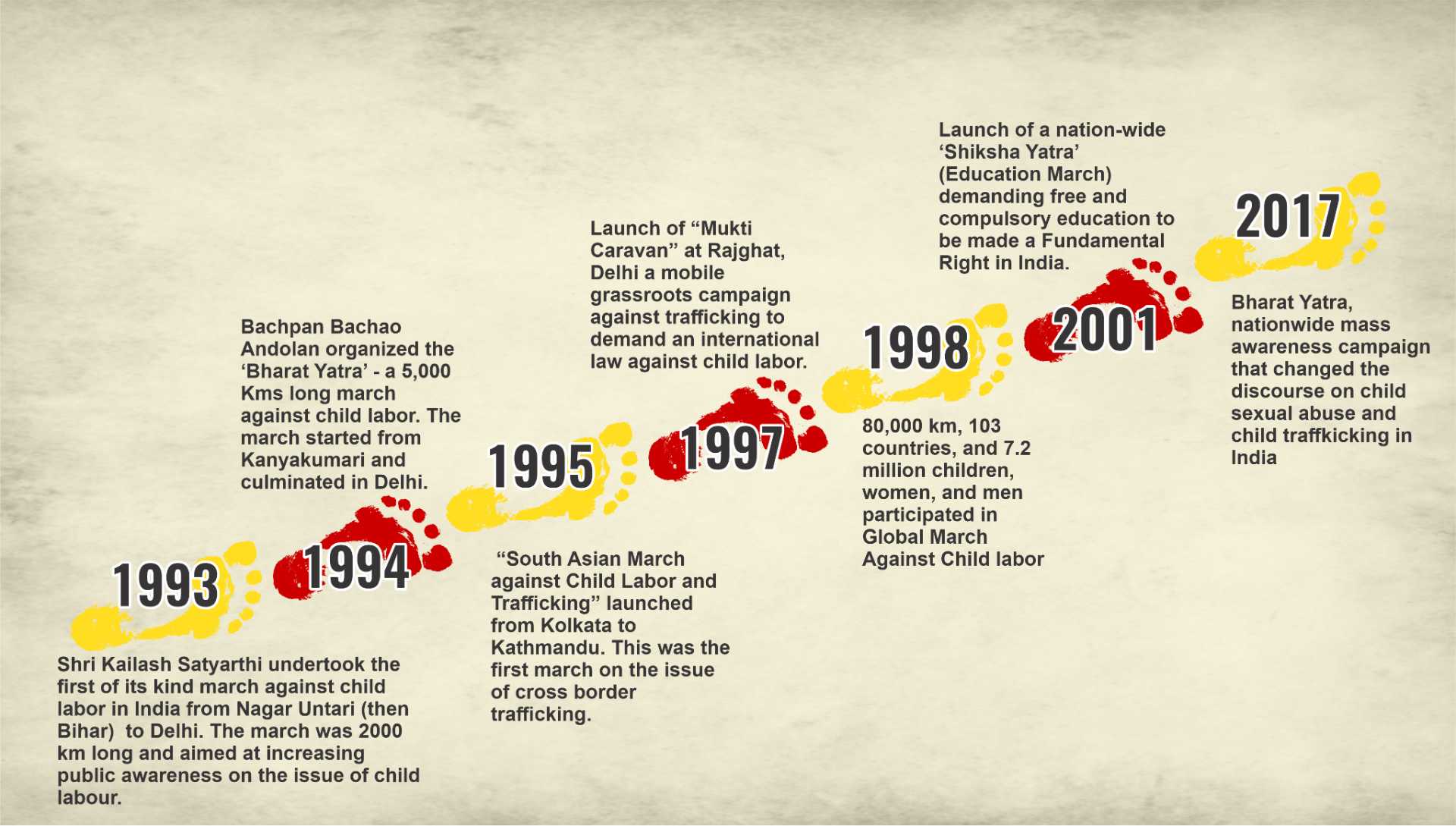 Innovation during Covid-19 Pandemic
The innovation has resulted in identifying 1826 numbers of traffickers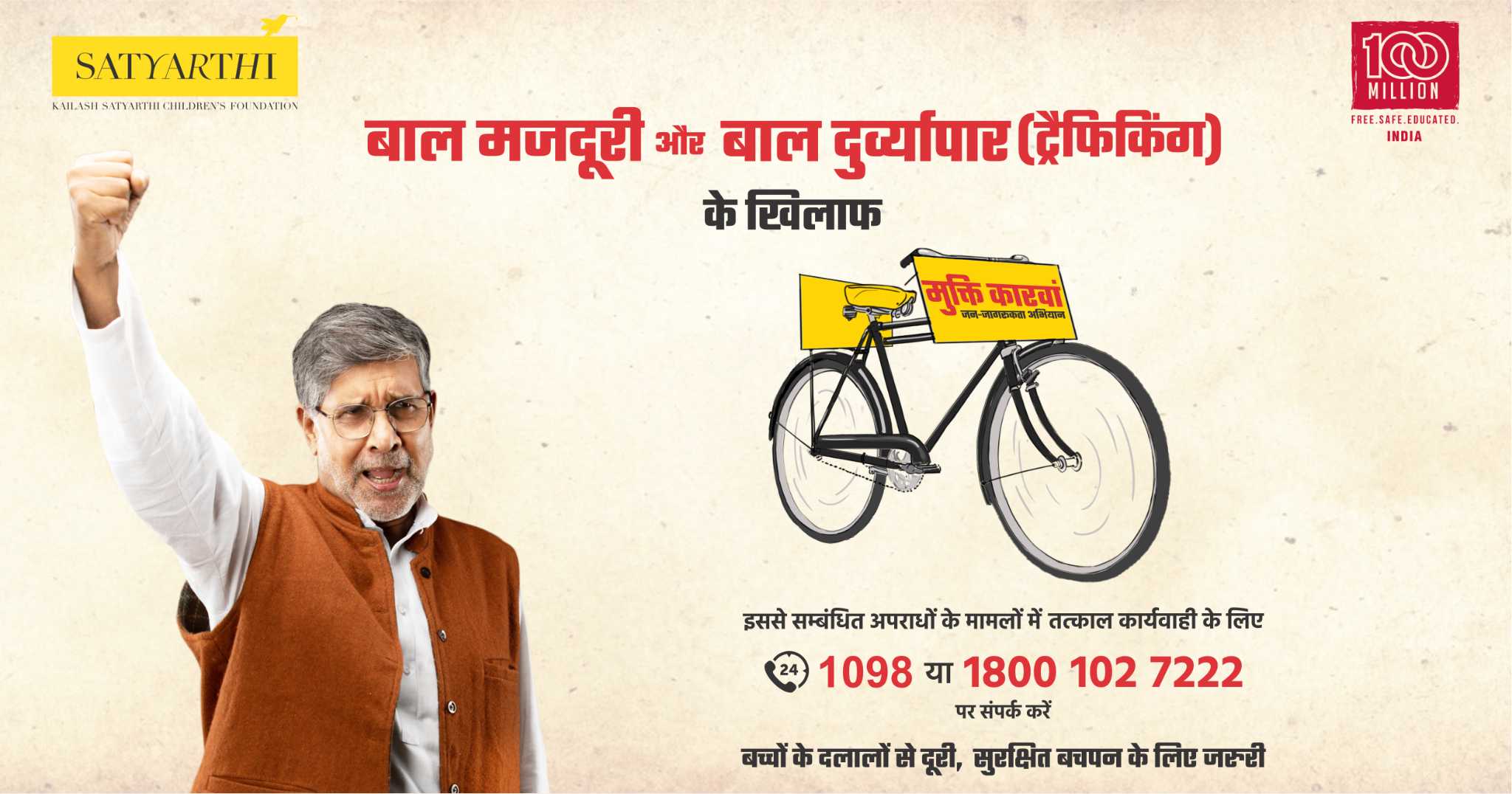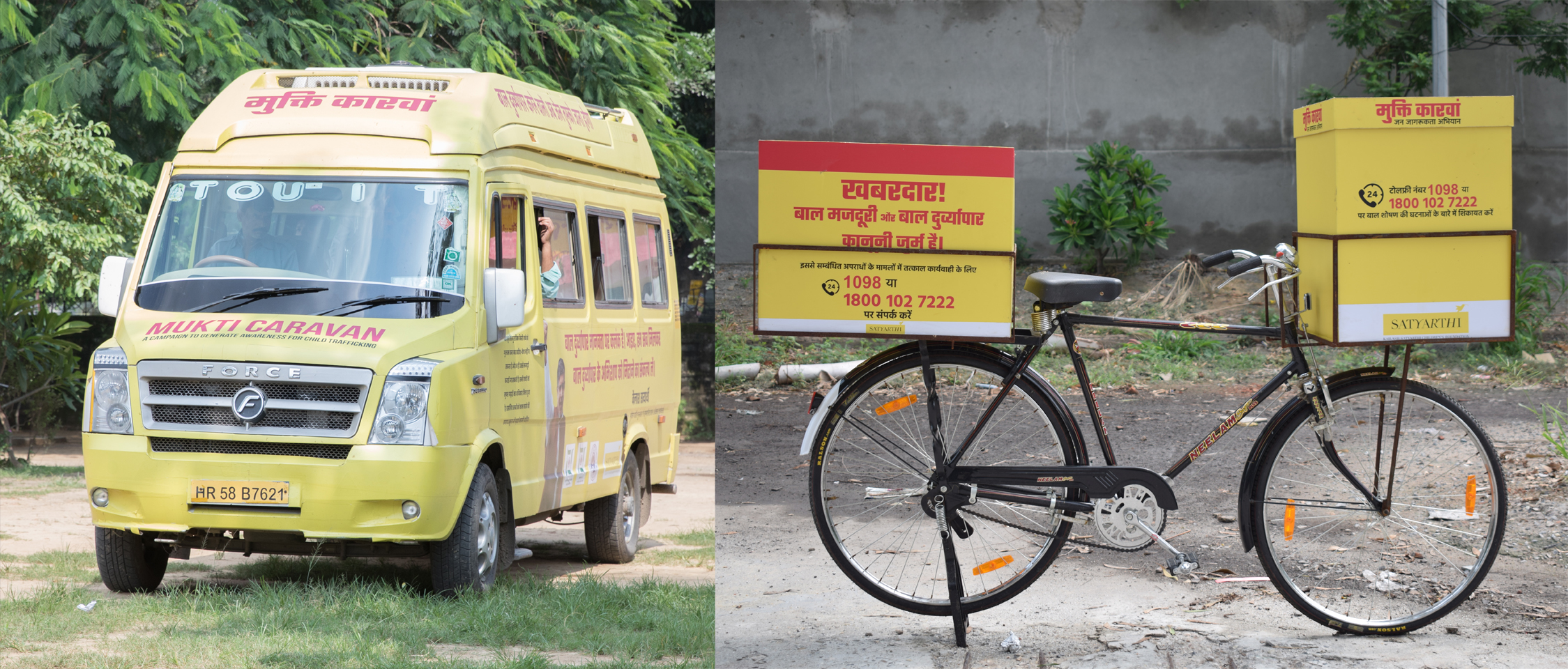 CAMPAIGNS INITIATED
DURING COVID-19 PANDEMIC
Kailash Satyarthi Children's Foundation in collaboration with Khunti District administration and Khunti Police in Jharkhand is working towards creating awareness among the masses on child trafficking, child labour, child sexual abuse etc under a dedicated intensive campaign called "Operation Khoj" with the objective to identify the missing children in the district.
As a part of the Operation Khoj, the VLCPC meetings will be held in each revenue village under the guidance of the WCD department where the discussion would be focused on "Identifying the children who have moved out of the village in search of job opportunities/ missing children/ trafficked/POCSO survivors".
Child Welfare Police Officers of the Police stations will be given the responsibility of meeting the mukhiyas of the targeted panchayats and prepare a list of these vulnerable children. The officers will also be entrusted with the task of collecting all relevant details pertaining to the missing children, like information about when they went missing, who took them, where they are likely to be found and other details.
The operation will not only help police track the missing and trafficked children, but will also help establish a connection between community and police.
A team will be formed under the supervision of SP and DC to monitor the activities of Operation Khoj in the villages.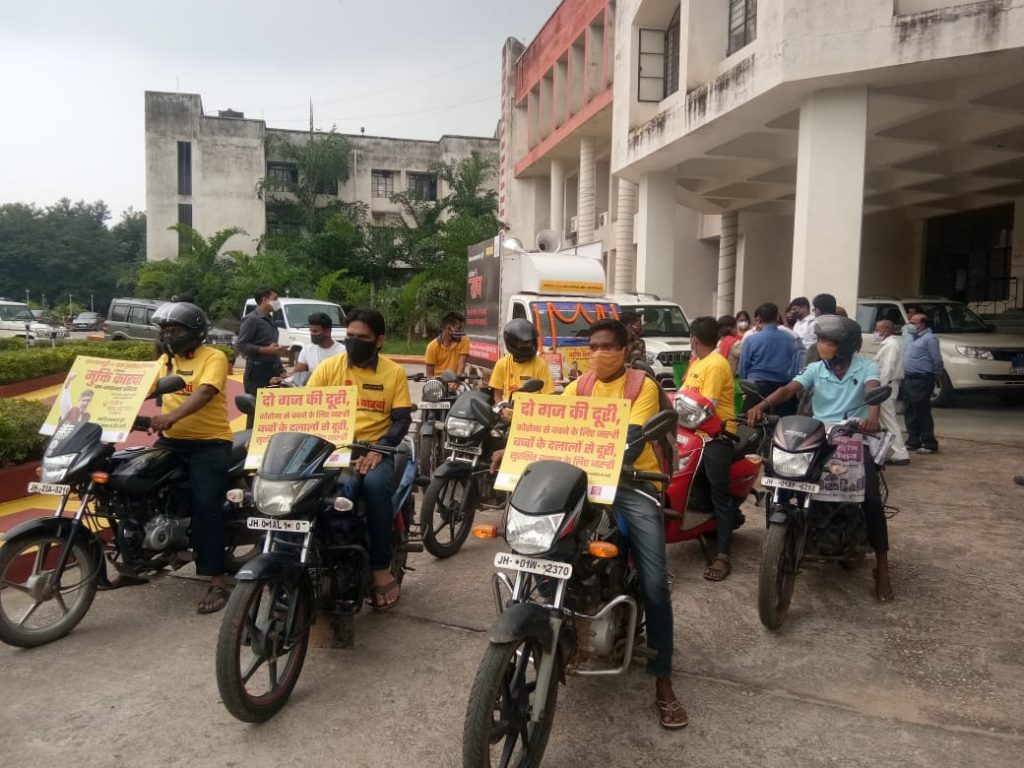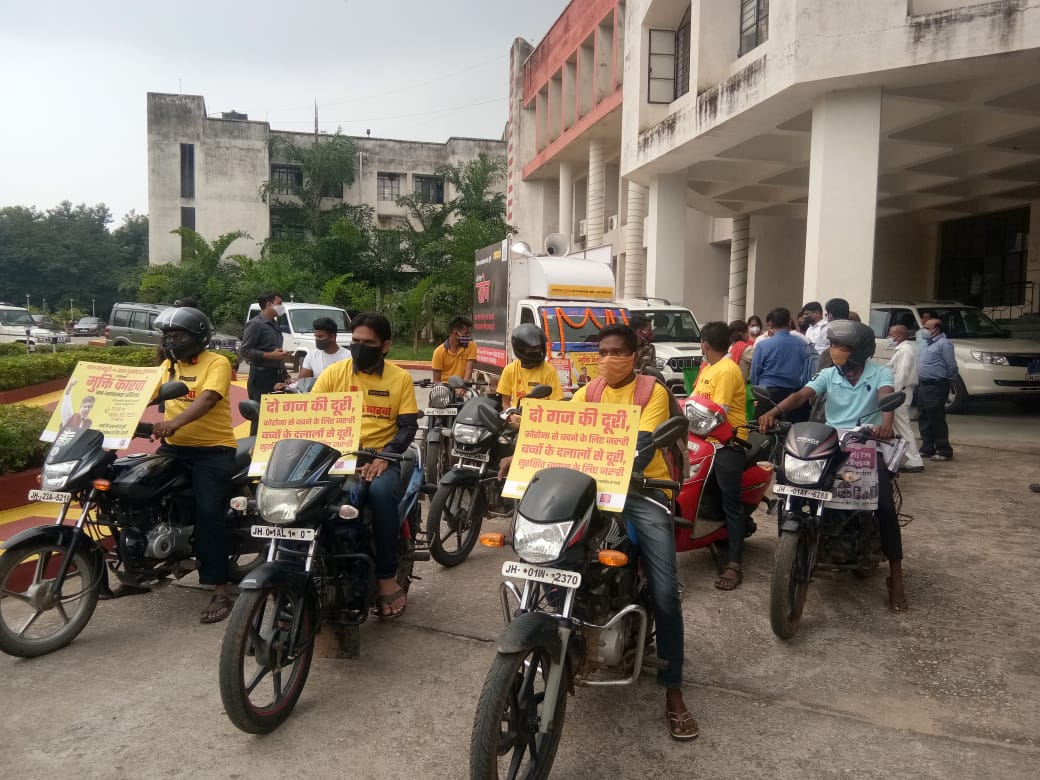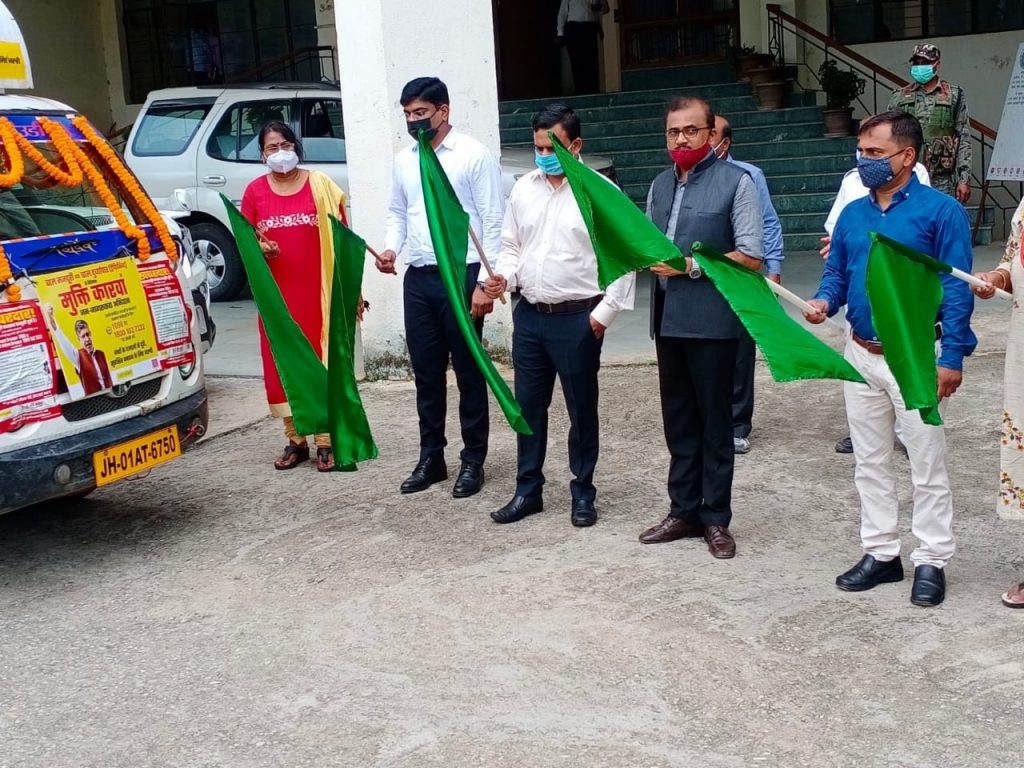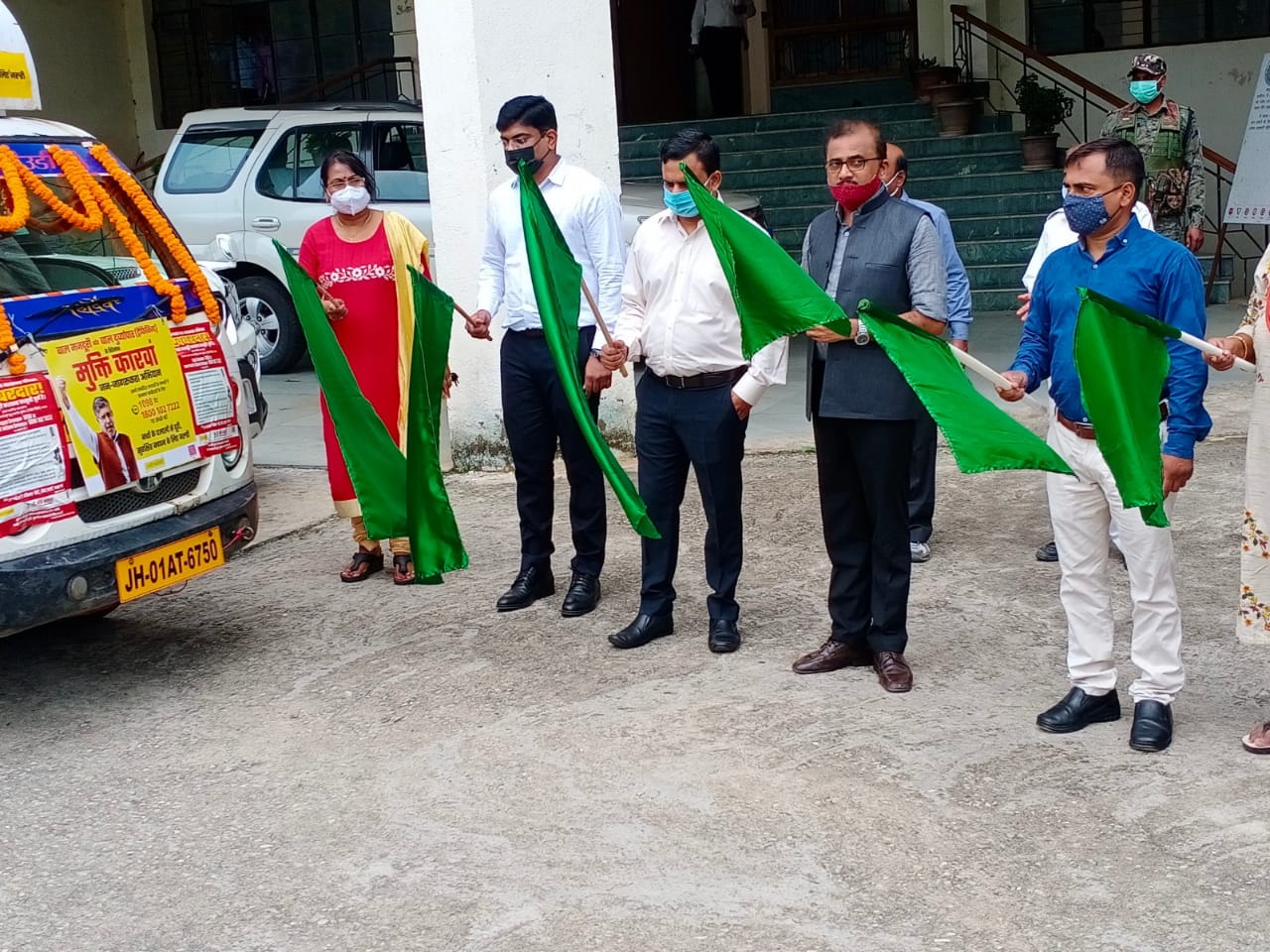 Campaign Launch

On August 12, the Deputy Commissioner flagged off the Mukti Carvan Rath organized by Khunti District Administration and Kailash Satyarthi Children Foundation.
Mukti Caravan Rath will cover all the blocks and Haat Bazaar of Khunti for five days to make the villagers aware about child trafficking, child labour and missing children in the nearest Police Station or District Child Protection office. The Rath also aimed to increase awareness on prevention, precautions and importance of vaccination against COVID-19. 
Under this campaign, a list of child trafficking, exploitation and missing children will be collected by holding a meeting with Child Protection Committees of all 757 villages of Khunti district and efforts will be made to ensure children return home after getting information of about 1500 children through committees.
All the information related to missing children will be updated by the district administration on the Khoya Paya portal.
According to the National Crime Reports Bureau, in the year 2018, 373 cases of human trafficking were registered in Jharkhand, out of which 314 were minor girls, which is the highest in any state of the country.