Brainchild of our founder, Mr. Kailash Satyarthi, Bal Mitra Gram™ (BMG™) or Child Friendly Village is a flagship programme running successfully for almost two decades, empowering and protecting children across the country. The programme aims to prevent all kind of exploitation children including child labour, child trafficking, child sexual abuse, child marriage and others, at the same time ensuring education and empowerment of children in the rural communities.
The essence of the programme is child centric community development, where children participate in the decision making process of the village. A Bal Mitra Gram™ ensures a robust safety net around children, and ensures that every child is free, safe, healthy and educated.
In 2001, Sauthana village in Papri Panchayat of Jaipur, Rajasthan was made the first Bal Mitra Gram™ and the programme has now been extended to 540 villages. At present the programme is being implemented in six states across the country viz. Rajasthan, Jharkhand, Uttar Pradesh, Karnataka, Madhya Pradesh and Bihar, protecting over 72,000 children on a daily basis. Also, the programme has been replicated in three countries including Nepal, Uganda and Ghana by civil society partners.
villages made
child friendly
children elected leaders
of Bal Panchayat
No child in labour or being trafficked or married in the villages
All children receive a meaningful and quality education
Child leadership established through Bal Panchayat (children's council).
Bal Panchayat (Children Council) receives recognition of the Gram Panchayat (Village Council)
Empowered communities including women and youth, marginalized and vulnerable sections which lead the child protection and village development
Formation of Bal Mitra Gram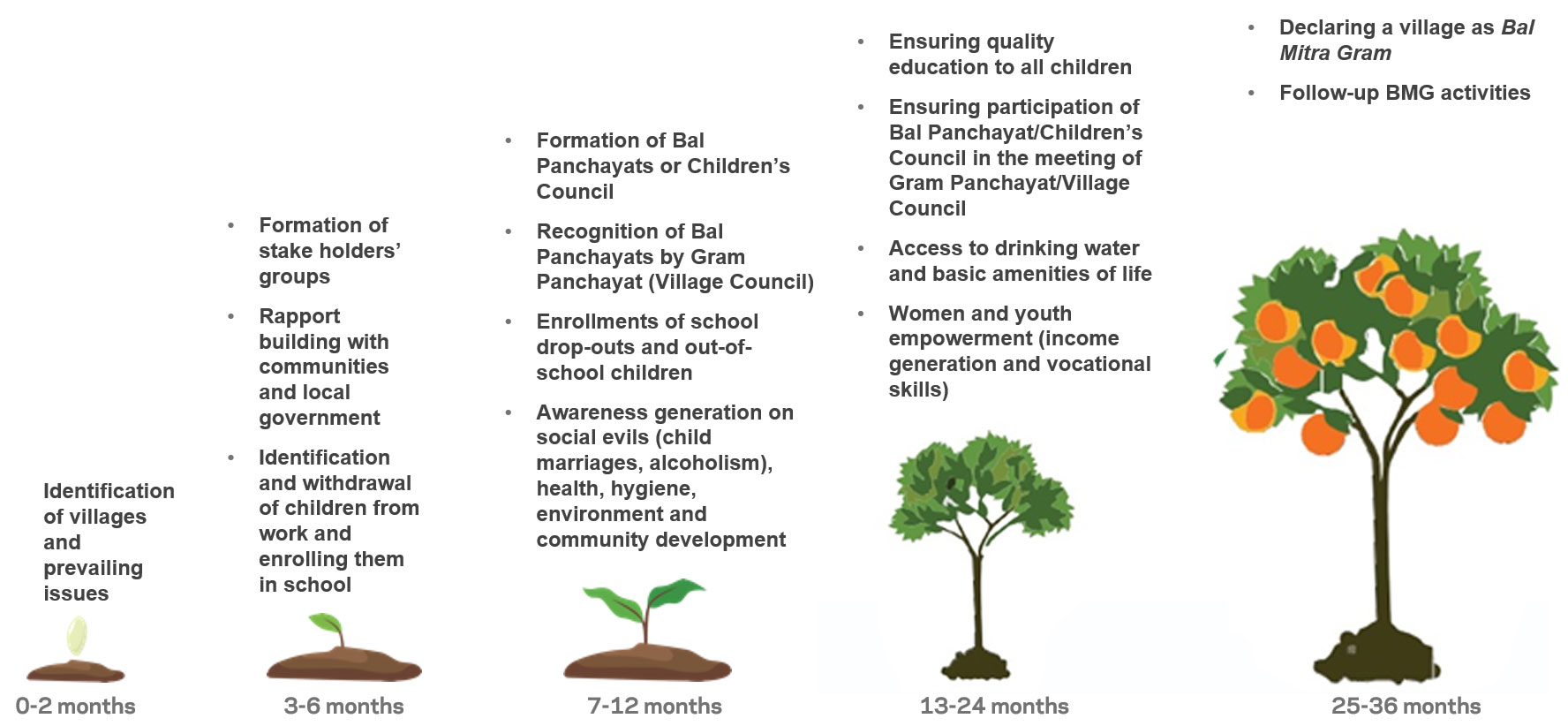 Chronology of Bal Mitra Gram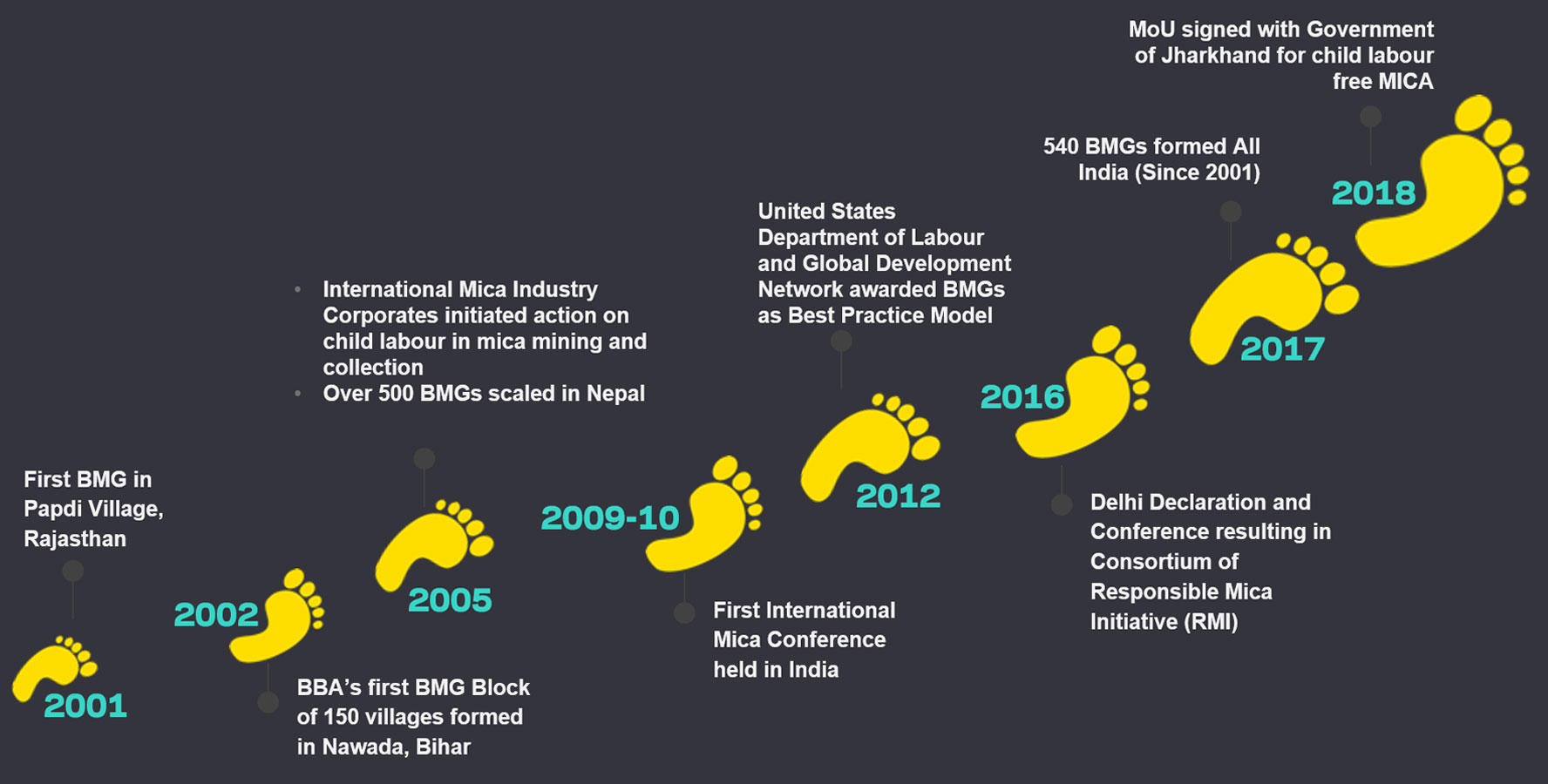 The Diana Award, 2020 to BMG leader Neeraj Murmu (Jharkhand)
The Diana Award, 2019 to BMG leader Champa Kumari (Jharkhand)
Governor of Jharkhand Smt. Droupadi Murmu honoured BMG leader Champa Kumari
Goalkeepers Global Goals Change Maker Award, 2019 to BMG leader Payal Jangid (Rajasthan)
Japanese Award for Most Innovative Development Project by Global Development Network in 2010