Rang Badlav Ke Paints the Change in Bal Mitra Mandals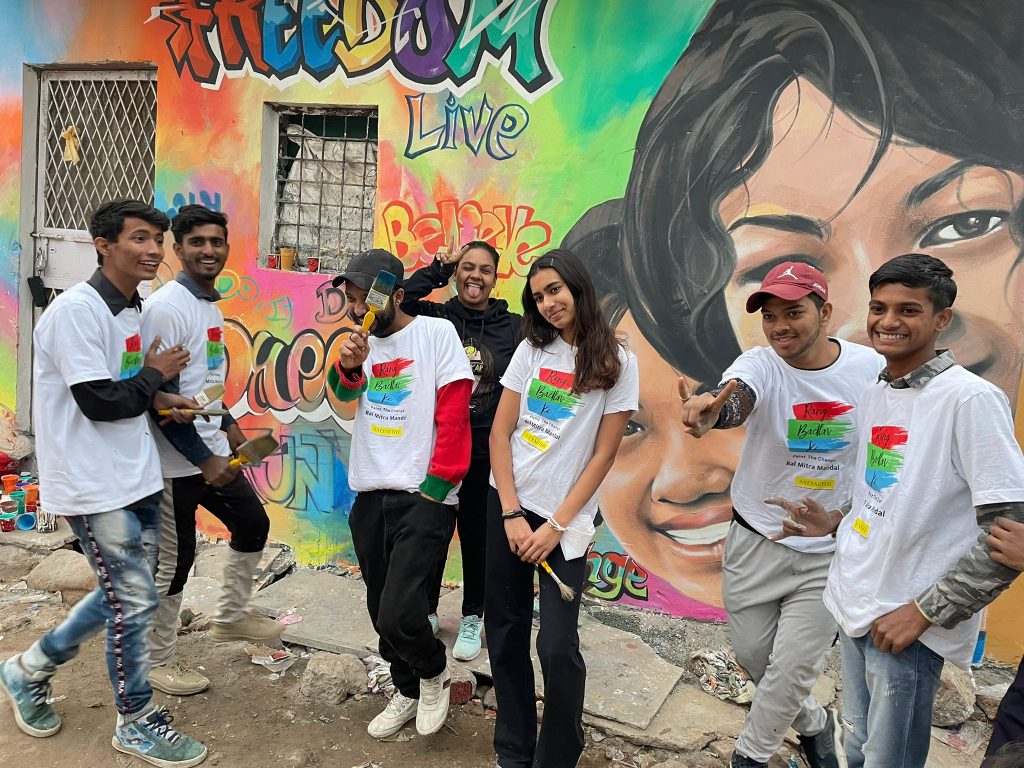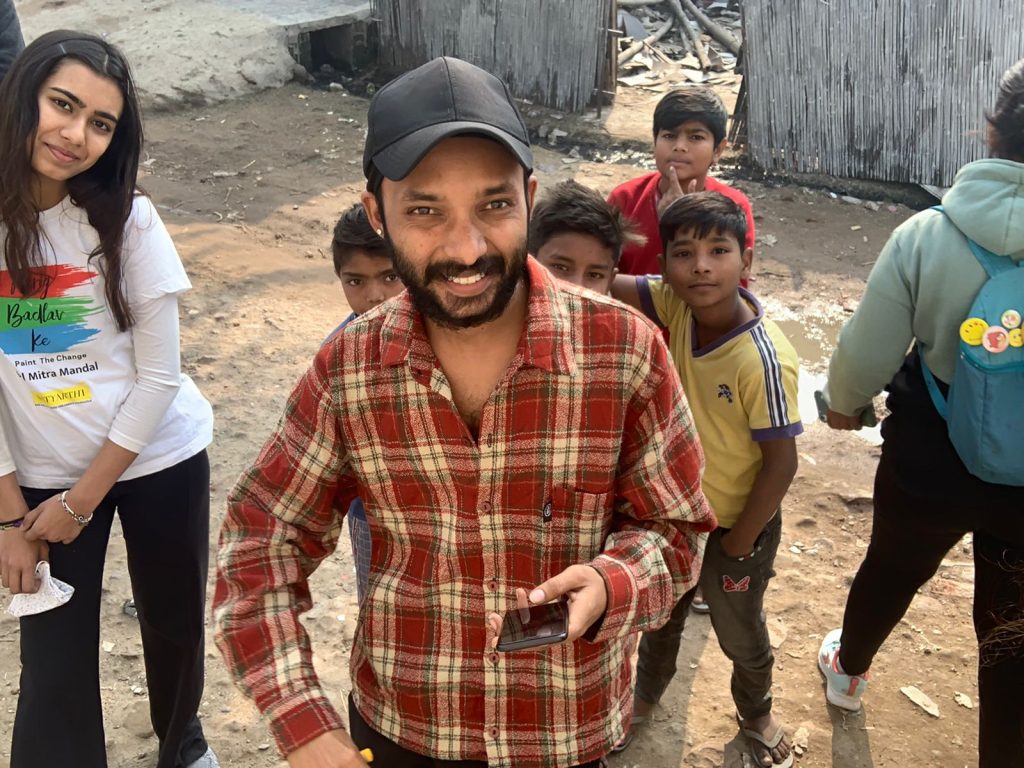 New Delhi: The sun is shining bright this chilly winter morning. Freshly painted, the dull and dreary walls of Indra Kalyan Vihar and Rangpur Pahadi slums of Delhi are making heads turn like never before.
They are not just donning a fresh coat of paint but have also turned into canvases spreading messages on empowerment of children, importance of education and joys of childhood.
These two slums incidentally are a part of the eight urban slums in the national capital where Kailash Satyarthi Children's Foundation (KSCF) is running its Bal Mitra Mandal (BMM) programme. The BMM programme envisions a preventive, sustainable and holistic approach to child protection and development in urban slum communities so that every child is safe, free, healthy and educated.  
Aiming to make the slums beautiful and child friendly, our 17-year-old volunteer Anika Somaia raised funds for the paint and supplies for the makeover drive and connected with an artist –  Manmauji – and his team of students to give a facelift to Indra Kalyan and Rangpur Pahadi slums as a part of KSCF's Rang Badlav Ke (Paint The Change) initiative.
Rang Badlav Ke is a volunteer and community participation event which gives artists and volunteers a chance to engage with the local community and help beautify their surroundings by painting murals. Community members take great pride in their newly painted walls and try to keep the area cleaner. The children in the community play a key role in creating beautiful works of art.
In October 2018, KSCF organized Rang Badlav Ke in Sanjay Camp, Chanakyapuri with the support of Button Mushrooms and Shalimar Paints.  Over 1600 volunteers joined in including students from 80 academic institutions, employees from 30 corporate houses and citizens from 20 countries. Over 3000 walls and over 700 murals were painted over 2 consecutive weekends.
In keeping with COVID-19 protocols, this year the activity has been kept low key and confined only to Indra Kalyan Vihar in Okhla and Rangpuri Pahadi.
Objectives of BMM programme
Ensuring every child in the community is in school
Eliminating all forms of exploitation of children in communities
Strengthening child protection committees in the community
Strengthening education systems to ensure quality education in community schools.
Increasing children's participation in the community by creating a Children's Council (Bal Panchayat) at the community level
Improving water, hygiene, sanitation, health, livelihood, and learning through partner NGOs
Engaging the local community surrounding each slum through volunteer activities