Freedom fellows education fund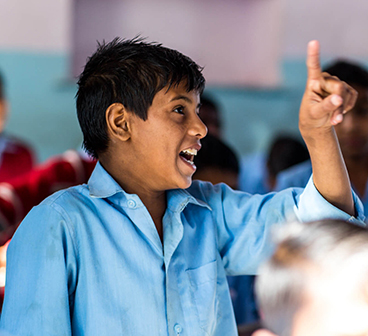 Children who have been rescued from worst forms of child labour, child trafficking, abuse or other forms of violence typically do not have the financial means to pursue their education. 
The Freedom Fellows Education Fund nurtures the aspirations of these children, preparing them as future change agents by providing them educational, financial and training support for the following purposes:
Conventional Education: This includes secondary education and college/university education in their field of humanities/social science, commerce and science up to highest level.

 

Professional Education: Any degree or diploma in the field of engineering, medical sciences, business management, law, fashion design or any other degree programs classified as professional education.

 

Innovative Social Entrepreneurship Models: Financial support for implementing innovative entrepreneurship ideas for finding solutions of social problems through innovative enterprising activities.

 

Grooming Extra-curricular Talent: Any training program in the field other than academic which grooms distinctive talent of a child in the field of sport, art & crafts, music, acting, athletics etc.

 
For the next 5 years, KSCF aims to support 500 of such children identified from the following two sources: 
Child Care Institutions: Children living in any children home, special home, aftercare institutions or living independently after completing the entitled stay at institutional care centers and meets the criteria.

     

Satyarthi Movement: Any child who come across in any of the KSCF, Bachpan Bachao Andolan (BBA) or Bal Ashram programmes who are the victim of the child labour, child trafficking, child sexual abuse, organized child begging, child prostitution, child pornography, child marriage, any children in similar circumstances and vulnerable to fall into such situation due to extreme poverty or adverse family condition.
 To help children pursue their dreams – Donate now.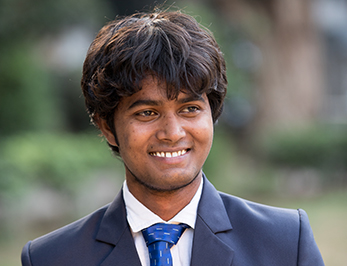 Once a child labourer in the Mica mines of Jharkhand, 22-year-old Manan Ansari has now completed his MSc. in Applied Microbiology from KIIT University, Bhubaneswar, and is currently awaiting his final results.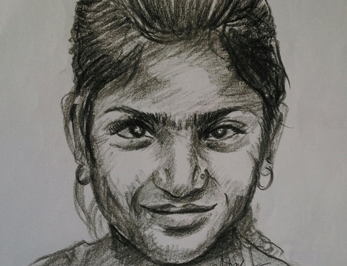 21-year-old Rukhsana is a young, influential leader in her village Jani Kalan situated in Meerut, Uttar Pradesh. She has recently completed her graduation form Chaudary Charan Singh University and wants to continue her studies further.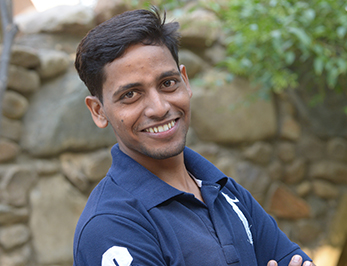 Rewarded by the Chief Minister of Rajasthan state for his excellence in 10th board, Rajesh a former survivor of child labour made the Satyarthi Movement proud by securing 82% marks in 12th board as well. Rajesh is currently pursuing Bachelor of Science (Physical science with Electronics) degree from Rajdhani College, Delhi University.
Giving Wings To Their Dreams, Freedom Fellows Education Fund Empowers Vulnerable Children To Become Change Agents
When he was just 12, education was a distant dream. Trafficked from his native village in West Bengal to work in a zari factory in Delhi's Shahpur Jat, his fate as it appeared was stitched to the intricate designs his nimble fingers had to work on tirelessly for over 14 hours a day.
This nightmare came to end when he woke up to bright sunshine one day as he was rescued from the factory and send to Mukti Ashram under the Satyarthi Movement. Like any other child of his age, he picked up books again and the financial support he got from Kailash Satyarthi Children's Foundation's Freedom Fellows Fund helped him continue with his studies when he went back home again.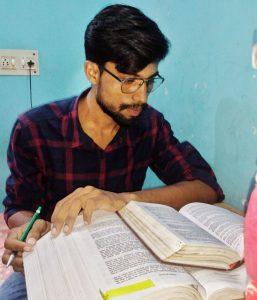 Today Mehboob Hussain is studying law and pursuing his dream of becoming a Judge. "I want to become a Judge and stand up against all forms of injustice," he says.
And he is not alone. Freedom Fellows Education Fund has firmly stood by 63 vulnerable children so far, supporting them in pursuing their studies overcoming all odds. And the number is only set to rise.
Roshni (name changed) from Agra says KSCF has given wings to her dreams. When her mother passed away due to an undiagnosed illness, she had made up her mind of becoming a nurse and standing by sick patients. Daughter of a day wage earner, she faced immense pressure from her relatives who wanted to get her married off in spite of her being a minor.
She stood up against everyone and said she wanted to pursue her studies and stopped her impending marriage. "I shared my struggles with KSCF and they made me a member of Freedom Fellows Fund. It is only though their support have I been able to continue with my studies," she says. Charting her dreams, Roshni has got admission in nursing course. "I am here to support other children. I don't want anyone to go through what I have to go through in life," she says.
Empowering children who have been rescued from child labour, abuse or other forms of violence who do not have the financial means to pursue their education, the Freedom Fellows Education Fund nurtures their aspirations by providing a scholarship to help them pursue secondary or higher education.
The goal of this programme is to create a pool of empowered Freedom Fellows to help more children who like them are trapped in some form of exploitation.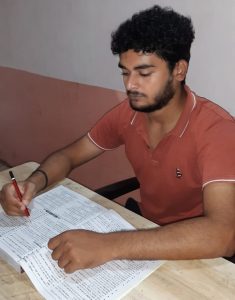 Take the case of Rajasthan's Vaibhav Kumar Rathore for instance. With text books snatched away, he too was thrust to work as a child labour in a hotel in Delhi and in the fields. "My life changed after I was rescued and sent to Bal Ashram where I continued my studies. With KSCF's support I have completed my MCA and wish to become a software developer," he says.  
KSCF's Freedom Fellows are ushering in a silent change on the ground. Take the case of Manika (name changed) for instance. Daughter of a day wage earner, studies never figured on her parents' priority list. "There were a lot of problems in our school with regards to teachers, classrooms, playground and water and no one cared about education. But once our village became a Bal Mitra Gram under KSCF, we got elected as Bal Panchayat members and started working on solutions. Children who were engaged as child labour were pulled out and we enrolled them in school," she says.
Pursuing BSc with the support of Freedom Fellows Fund, Manika wants to become a teacher. "This has only been possible because of the support I received from Freedom Fellows Fund," she smiles.