The COVID-19 preventive lockdown has changed the life of every individual in the country. While the lockdown is laudable and very much required to fight the pandemic, it has also lead to numerous problems, especially for the underprivileged section of the society who live in a 'hand to mouth' situation throughout the year. Millions of daily wage earners have lost their jobs and are struggling to fend for themselves and their families.
And horrifyingly, our children have become even more vulnerable to exploitation. Children belonging to the economically weaker sections of the society have become susceptible to trafficking, labour and exploitation due to financial crisis, the children who are spending more time than ever on the internet now are also exposed to predators in the virtual world.
With all these, and many more challenges ahead of us, we at Kailash Satyarthi Children's Foundation are Doing Our Bit through a number of activities, relief work and campaigns, to help those in need, and make the world a better place for our children.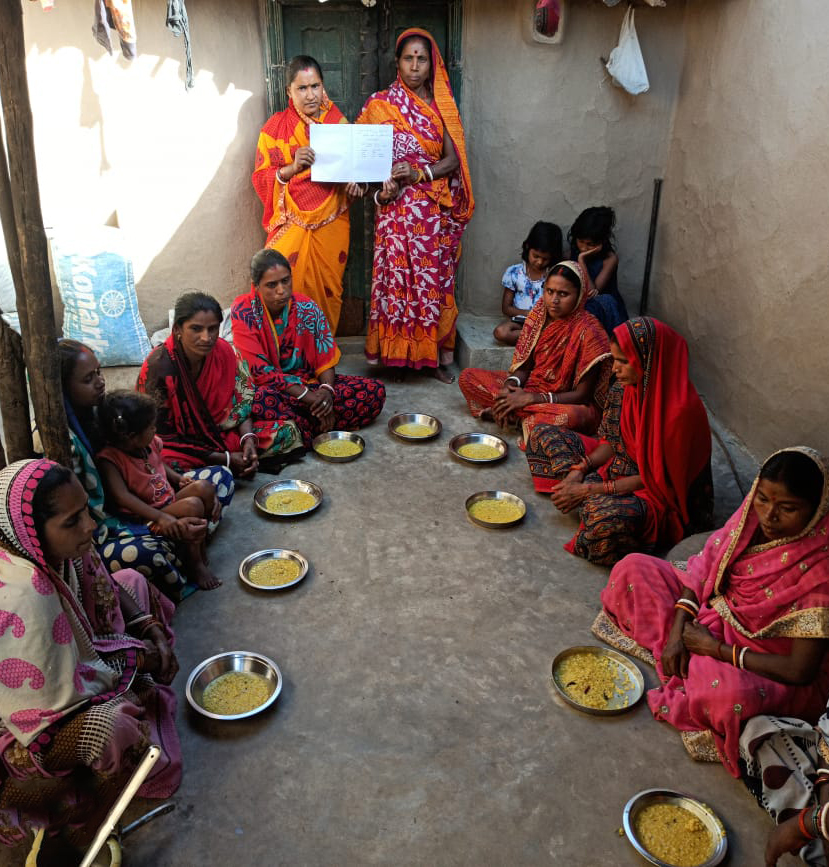 Through our Bal Mitra Gram programme, we are monitoring and protecting over 25,000 families, covering a population of over 1.25 lakh that includes more than 72,000 children in rural India during this COVID-19 crisis.
Over 3,000 most vulnerable and underprivileged families, who were not getting ration due to the lockdown, have been identified and linked with government schemes for ration supply. 

Over 8,000 cooked meals are being provided to daily wage earners in villages of Madhya Pradesh every day through community kitchens being run with the support of partners

We are distributing 5,000 grocery kits to underprivileged families living in the Mica mining areas of Jharkhand and Bihar. 2,000 packets each are being distributed in Koderma and Giridih district of Jharkhand and 1,000 in Nawada district of Bihar.  

135 Birhor (particularly vulnerable Tribal Group) families have been provided ration and other supplies in Koderma district of Jharkhand through the mobilization of local resources and with the help of district administration 
In villages where there is a shortage of masks, BMG workers along with community members are working on making and distributing masks. Over 2,500 masks have already been distributed among villagers 
A total of 322 migrant labourers of Bihar and Jharkhand who are stuck in 11 different states like Delhi, Maharashtra, Telangana, and other have been identified, contacted and provided ration and other support through the respective state governments.
In Jharkhand, 150 underpriviledged families of different villages of Koderma and Giridih are getting cooked food on a daily basis by the local Self Help Groups supported by KSCF.
In Uttar Pradesh, 94 people from different villages who returned home after lockdown were identified and sent for COVID-19 test with the help of health department. The test results for all came out negative.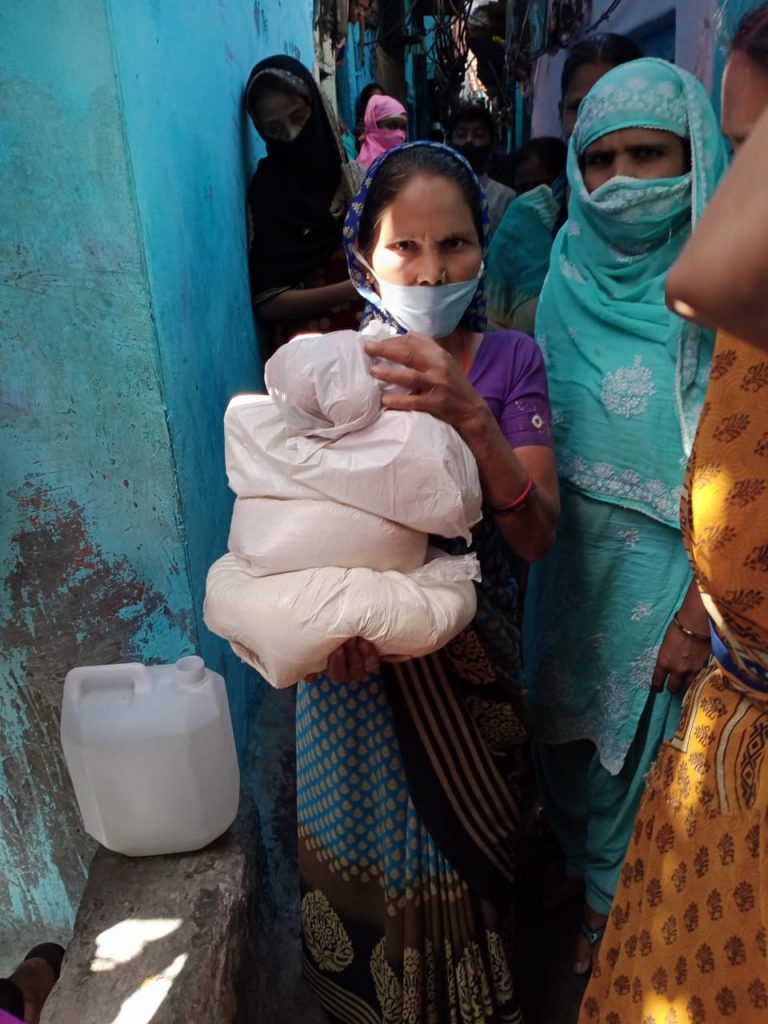 During the COVID-19 crisis more than 7,000 households having a population of over 29,000, including over 15,000 children are being protected and monitored on a daily basis in the urban slums of Delhi. The population comprises mostly of daily wage earners who have lost their income generation opportunity during the lockdown.
The most vulnerable and underprivileged families are being identified by none other than our young leaders of Bal Panchayat and the information is being shared with KSCF on a daily basis. 
We are providing ration and other essential items to those in need with immediate effect. Till now 459 families have been provided ration packets directly or through government schemes.
To ensure that children do not lose interest in education and continue school once lockdown is lifted, learning worksheets are being distributed among slum children. 
Identification of the persons in need is an ongoing process and being conducted on a regular basis by our Bal Panchayat leaders and BMM coordination committees. Immediate support is being provided to every

family in need

A Book Bank with over 100 simple English books has been set up in an urban slum community so children can pick up a book to read during lockdown. The Book Bank is located at a central location in the community for safe and easy access.
More than 600 children of urban slum communities of Delhi given notebooks and pens with help of American Embassy School
200 packets of ration were distributed among marginalised people, daily wage earners as well as widows and elders who live alone in the urban slum community of Israel Camp, Rangpuri Pahari.
Rahees (name changed), who worked as a bangle seller lost his source of income post the COVID-19 preventive lockdown. He has been living on rent in a small house in Sanjay camp with his family and does not have a ration card. With KSCF intervention he was provided dry ration which is now helping him survive the crisis.
Champa Kumari, our child leader from Jharkhand has been doing her bit by spreading awareness about safe hygiene practices amidst COVID-19 pandemic in her village, Jamdar. She also identified 31 families in her village who were struggling to make ends meet and with the help of Gram Panchayat, these families were provided ration.
A coalition of over 100 Civil Society Organizations have joined hands for a pan India campaign #KeepChildrenSafeAtHome on awareness about child sexual abuse has been launched to protect children from sexual exploitation at homes and in the virtual world 

During COVID-19 lockdown, majority of children are ending up spending their time online, making them more vulnerable to sexual predators lurking in the virtual world. Also, children belonging to economically weak section of the society are vulnerable to sexual abuse and trafficking, especially for sexual exploitation
The campaign is currently running online on various social media platforms with the aim to spread awareness on safety of children inside homes, at the same time highlighting the fact that over 93% of child sexual abusers are known to the child
Post lifting of the lockdown, the campaign will also move on ground spreading awareness against trafficking, especially for sexual exploitation