Child sexual abuse and rape is an unprecedented national crisis. Three children are raped and five children are sexually assaulted every hour in India
Justice is being denied to the child victims of sexual abuse and rape due to the inadequacies of India's justice delivery system.
The law mandates that the trial of cases under the Protection of Children from Sexual Offences (POCSO) Act be completed in 1 year and trials in rape cases be completed in 2 months. It requires that child victims be given compensation, mental health and paralegal support to navigate the complex criminal justice system and to continue the fight for justice. However, there is a disconnect between the law and its implementation in cases of child sexual abuse.
If no new cases were added in 2019, it would take an average of 8.2 years for trials to be completed for child sexual abuse and rape cases. (NCRB 2019). 
Most cases of child sexual abuse go unreported. Victims are more often than not silenced by the social stigma, lack of support and the fact that the perpetrator might be known to them and the family, preventing a majority of victims from reporting the crime. 
Those who have the courage to take on the fight for justice face inhuman challenges. Delays in trial, an insensitive system, and the lack of a legal deterrent revictimises the child and often results in victims and witnesses becoming hostile. The vulnerability of female victims is compounded by social ostracisation, which often causes them to drop out of school and face gender-based discrimination. Public loses confidence in the justice delivery system and the impunity of perpetrators in a way perpetuates the abuse of children unchecked.
Protection of Children from Sexual Offences Act (POCSO) 2012, is a comprehensive law created to protect children from sexual assault, sexual harassment, rape and pornography. It has provisions to set up special Fast Track Special Courts (FTSCs), provide lawyers and other forms of support to child victims.
Justice For Every Child is a national campaign that will ensure victims of child sexual abuse and rape get timely justice and mental health support to enable them to heal and continue their lives with dignity and freedom.
An initiative of Kailash Satyarthi Children's Foundation, the campaign will intervene in 5,000 cases of child sexual abuse and rape in 100 Fast Track Special Courts (FTSCs) in 100 districts across the country with the highest backlogs of Protection of Children from Sexual Offences (POCSO) Act, 2012 cases across India.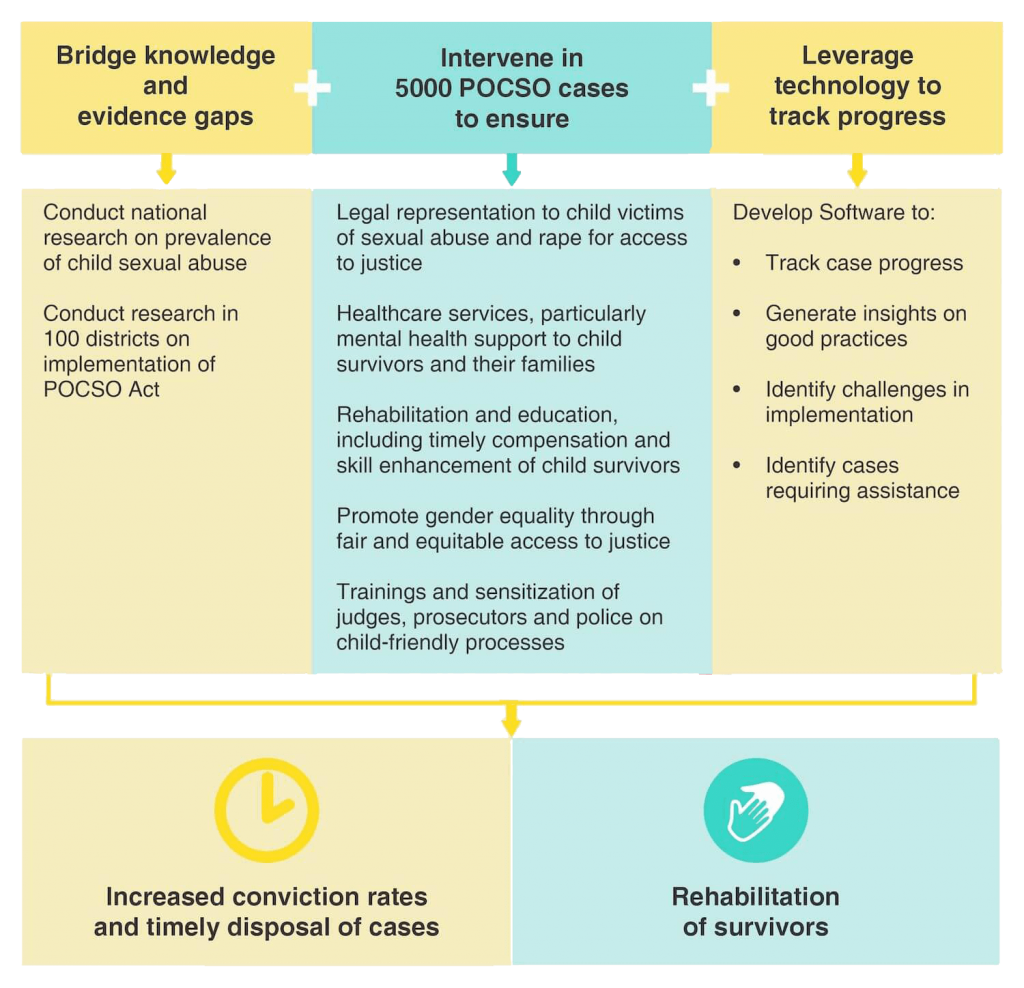 DO YOUR BIT TO ENSURE JUSTICE FOR EVERY CHILD
We believe that every Indian citizen is an important stakeholder of the Justice For Every Child campaign. Your donation will enable the creation of an accountable and sustainable child protection ecosystem to keep our children safe.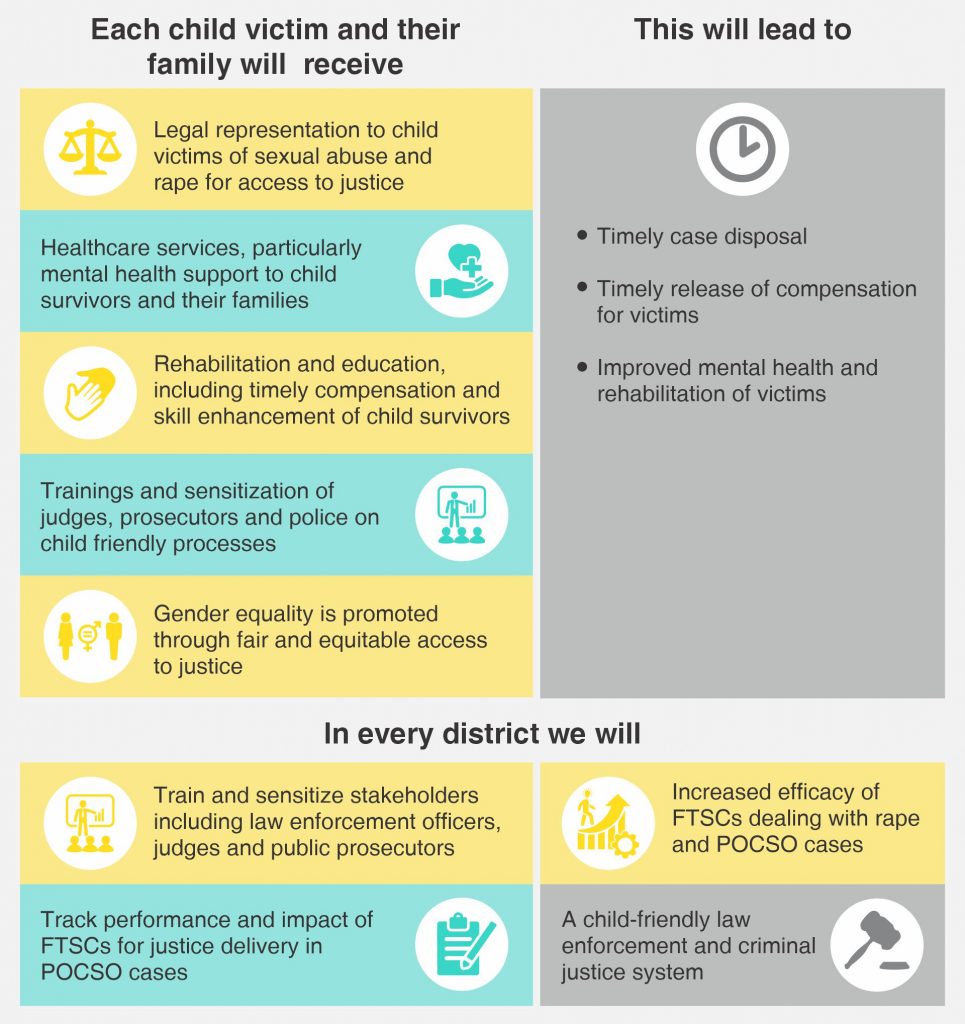 For corporate donations, please write to us at support@satyarthi.org
and we will be happy to share a detailed proposal with you.
How Can You Track Progress?
Donations received and number of cases that will be supported
Number of courts/districts/states we are present in
Number of children provided mental health support
Number of children provided legal representation
Total amount released in compensation
Number of children rehabilitated/supported with education
Call
1800 102 7222

to report child sexual abuse or help for child victims
Chronology of Bal Mitra Gram