We engage with children and stakeholders in communities for promoting a child-friendly environment.
Bal Mitra Gram - The Child - Friendly Village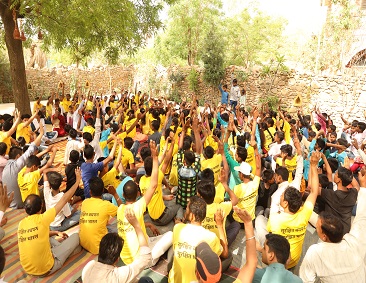 Our flagship programme, Bal Mitra Gram (BMG) or Child-Friendly Villages, is a social movement geared toward creating an empowered ecosystem in villages where the rights of children are protected. A BMG is a village where every aspect is child-friendly by empowering their communities.
Children participate in the decision-making process through Bal Panchayats (Children's Council) which are a powerful platform of leadership in action. Children also participate actively in the Gram Panchayats (Village Councils) on decisions that affect them.

Children Rescued
Since 1980

Children rehabilitated
Since 2005

Follow Up Done
Since 2017

Monetary campensation
accrued
We believe that rehabilitation of victims is a long process which not only includes their reintegration into the society but also their psychological recovery from the trauma they have gone through by providing them with a sense of liberty in a safe space. BBA launched a short-term home called Mukti-Ashram in 1991 to provide a safe and immediate response transitory environment to rescued boys. They are provided with medical help, food, clothing, recreational facilities, sports, theatre, and counselling during their stay until all legal formalities and their repatriation is completed.