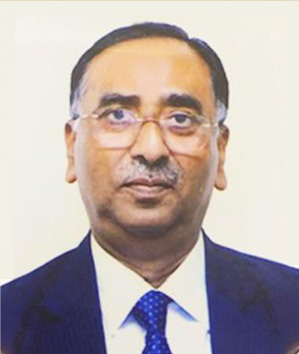 Sanjay Sharad Sinha
CEO - Kailash Satyarthi Children's Foundation
Born in Allahabad Sh SC Sinha grew up in Lucknow.He has a post graduate degree in Physics. He joined the Indian Police Service in 1975. After serving the Indian Police with distinction in various capacities for more than 37 years he retired in 2013. Of these 37 years he has spent 16 years on deputation to well known Central Police Organizations viz CBI and NIA and has spent the remaining years in his cadre state Haryana. He has also been a part of the Public Sector Undertaking environment having served as the Chief Vigilance Officer of BHEL.After having served the Indian Police loyally and with distinction for more than 37 years Sh Sinha was appointed as a Member of the National Human Rights Commission (NHRC) for 5 years. Service in the Police and later with the NHRC has given him an unparalleled opportunity to serve the people of India and helped him develop a deep understanding of various social, economic and cultural issues our country is faced with.
Sh Sinha has headed the National Investigation Agency for more than three years in its formative years. Under his leadership NIA grew and developed into a world-class anti-terror investigation agency. It also became known for its fair and impartial investigations and for adherence to highest standards of ethics at all times. During his tenure with the NHRC he has done significant work on various social issues viz women and child rights, juvenile justice, rights of the disabled and the elderly, health, mental health right to food, social security for workers in the unorganised sector etc.
Sh Sinha has represented India in various international conferences both while in police and as a Member, NHRC. He is a recipient of the Indian Police Medal for Meritorious Service and the President's Police Medal for Distinguished Service.
Sh Sinha has joined as CEO, KSCF in May 2019, prior to that we was heading BBA.