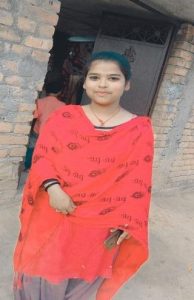 A resident of Madhuban panchayat in Jharkhand's Koderma district, 16-year-old Radha has not only saved herself from child marriage but has become a role model for many others girls who are married against their will after she went against her own parents and family and notified Kailash Satyarthi Children's Foundation (KSCF) and authorities, concerned about her impending marriage and was successful in stopping it on time. 
Radha's father, who is the village priest, had fixed her marriage with a boy from the neighbouring village. The marriage ceremony was fixed for June 23. Head of the Bal Panchayat of Tikait Tola – a Bal Mitra Gram under KSCF – Radha was fully aware of her rights and knew that child marriage is illegal.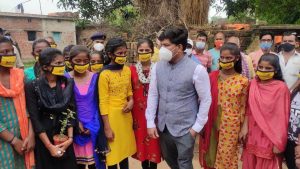 She requested her parents to stop the marriage saying that she wanted to continue with her studies and that child marriage is illegal but failed to convince her parents. Spearheading the movement in her community against child marriage, child abuse and child trafficking, she reached out to KSCF activists after a meeting with other members of the Bal Panchayat.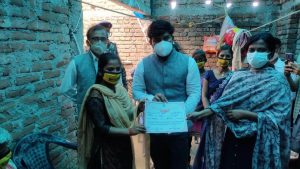 A KSCF team immediately went to her place and pressed upon her parents to call off the marriage but they refused to pay any heed. Determined to fight till the end, Radha then called up her prospective groom's father and urged him to call off the marriage or else be prepared to face action since the police would be informed. 
Her parents were then forced to call off the marriage and give a written undertaking to the KSCF team that they would not get their minor daughter married off till the age of 18 to avoid legal action. 
On July 3, Koderma Deputy Commissioner (DC) Ramesh Gholap met Radha and felicitated her. He also declared Radha as the Brand Ambassador of Koderma district against child marriage. He also sanctioned Rs 2000 per month for Radha under the government's 'Mukhyamantri Sukanya' scheme. Additionally, Radha's family was also bridged with the various government schemes including ration card, Golden Card for free medical treatment and old age pension to Radha's father of Rs. 1000 per month.
The DC instructed also officers of the WCD department to conduct an awareness campaign on the issue of child marriage in collaboration with the KSCF team. 
Marking this great success story, Mr. Omprakash Pal, Director, KSCF said " As the schools have been closed for a long time due to lockdown, the incidents of child marriage and child labour are increasing rapidly in the villages of Mica region. Child marriage and child labour" campaigns are being conducted in villages under the leadership of Child Panchayats to increase social awareness about the dangers of child marriage. During this, 21 child marriages were stopped in the last three months with the joint initiative of the children of Child Panchayat, administration and the village panchayats."