After the tremendous success of Satyarthi Khel Mela season one in January, where over 3,800 girls participated, season two of the sports fair was organised in the month of February for boys.
Around 2,000 boys from 128 villages of Giridih and Koderma districts, including KSCF's Bal Mitra Grams (Child-Friendly Villages) of Jharkhand participated in the under-19 cricket tournament organised under the Satyarthi Khel Mela. Around 70% of these boys have been former child labourers in Mica mines who have been withdrawn from exploitation by KSCF and linked to formal education.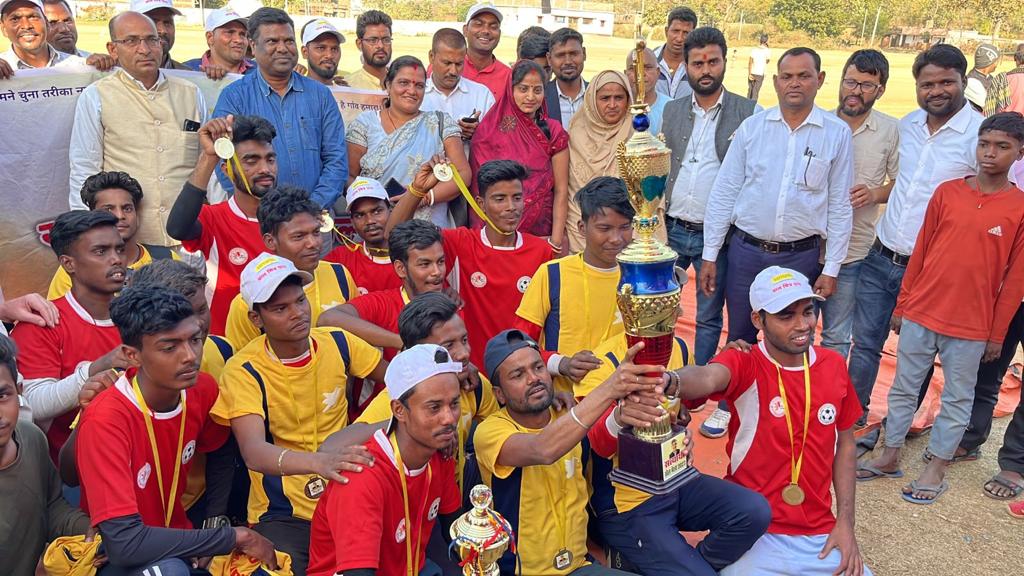 The team from Gujhandi village emerged victorious in the final match held in the Gawan block of Giridih district, thus becoming the tournament champions.
Block Development Officer Mr Mahendra Ravidas announced that the district administration along with Kailash Satyarthi Children's Foundation will provide training to the players who participated in the tournament. He said, "Just like Mahendra Singh Dhoni who also hails from Jharkhand has established himself as a world renowned cricketer, these children should also strive to achieve great heights."
The seven-day-long sports fair was aimed to highlight the hidden talents of children living in remote areas by providing them with a platform to exhibit their skills.