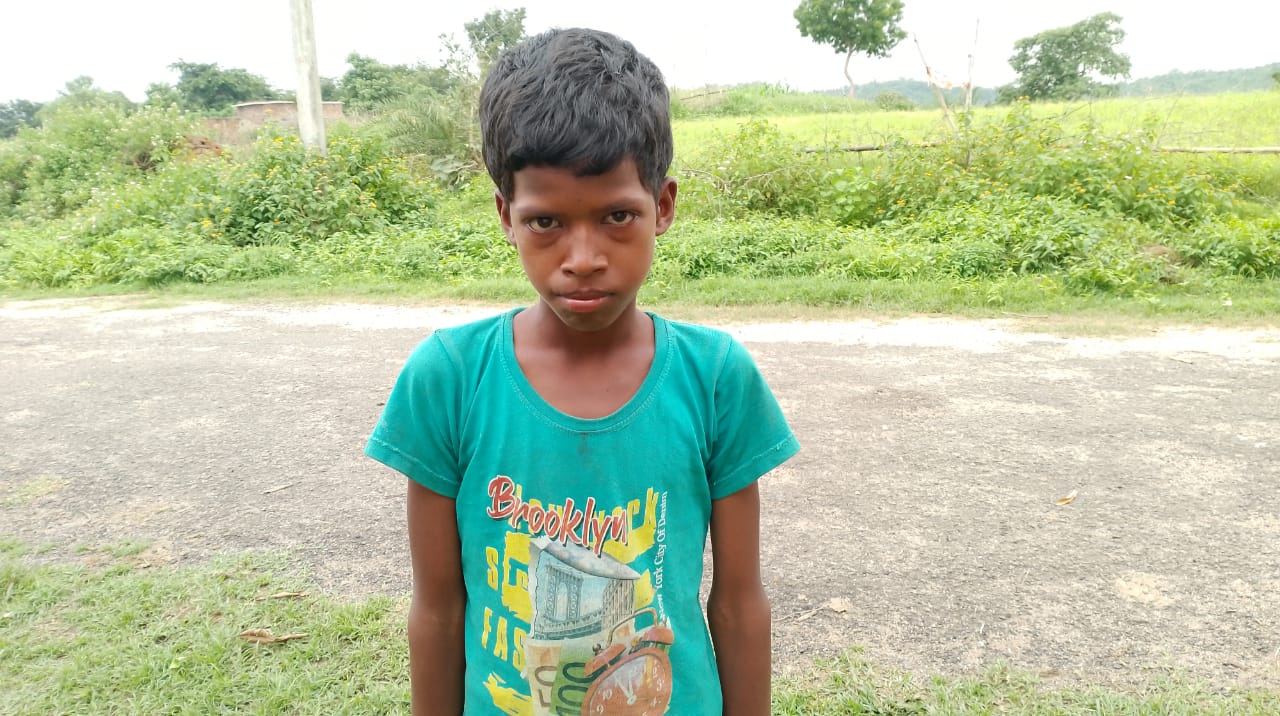 10-year-old Manju Hembram lives in Rolakocha, a remote village located in Jharkhand's Giridih District, where Kailash Satyarthi Children's Foundation (KSCF) has implemented its Bal Mitra Gram (BMG) programme.
Born in an econimocally weak family, Manju often had to accompany his parents to collect mica scraps. His routine involvement in mica collection alongside his parents gradually solidified into a pattern. Consequently, his school attendance became irregular, and he started drifting away from education.
During one of the meetings of the Bal Panchayat (Children's Council), child leaders highlighted Manju's predicament in front of the KSCF team. Recognizing the gravity of the situation, the child leaders reached out to Manju and his parents. Despite initial resistance, the value of education was effectively conveyed to the family with the efforts of our field staff and child leaders.
Manju was re-enrolled in school on 21 August, 2023. He is pursuing his education at Utkramit Madhya Vidyalaya. The enthusiastic 10-year-old now dreams of becoming a teacher.
Manju's story highlights the transformative potential of proactive child leadership in eradicating child labor and promoting education. It also shows how collborative efforts can be fruitful in raising awareness on important issues.