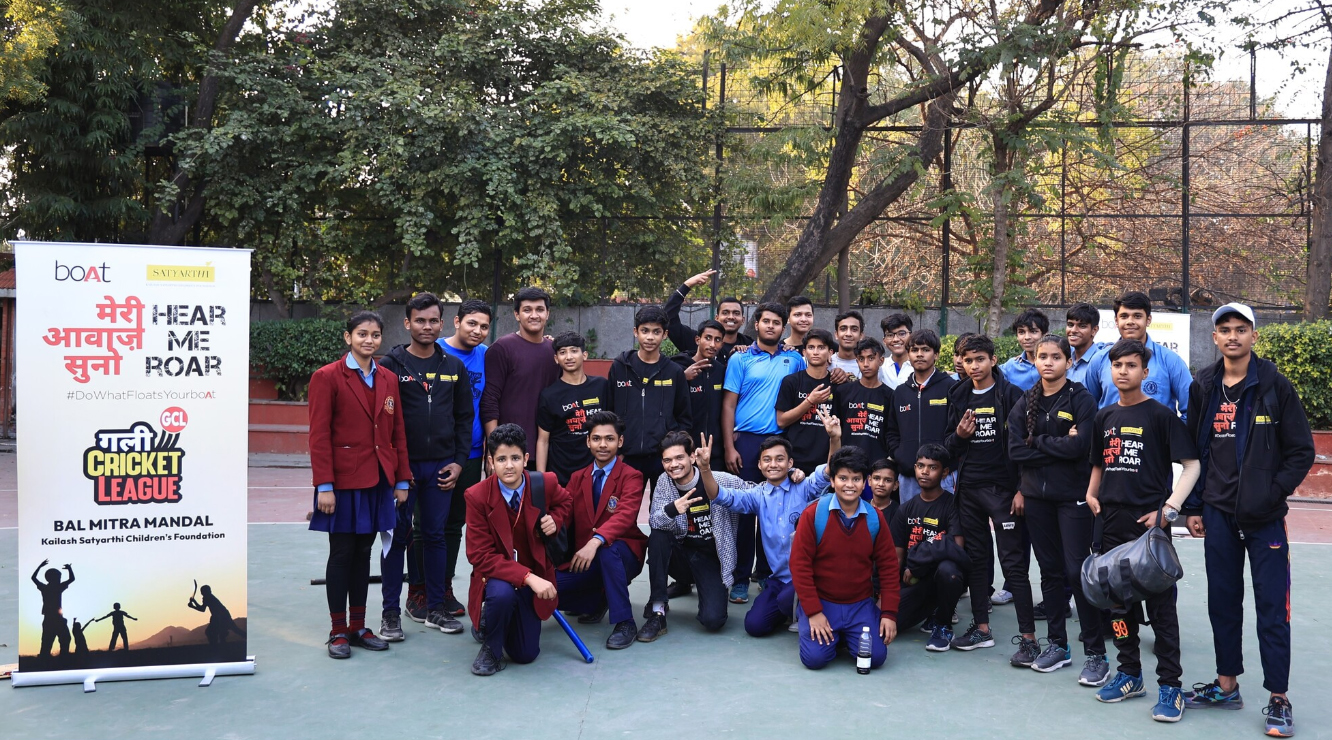 Children from Okhla Bal Mitra Mandal (BMM) showcased extraordinary sports skills during the Gully Cricket League jointly organised by KSCF and boAt.
A cricket match was held between the Okhla BMM team and a team of children from Bluebells School, South Delhi. BMM children had been receiving cricket training since last year under the KSCF x boAt Talent Development Programme – 'Meri Awaaz Suno – Hear Me Roar'.
"Cricket is not just any game for me, it is my passion. I want my name to be listed with India's best cricketers," BMM team captain, Shivam said.
Tashu, the only girl in the team of boys of Okhla BMM, proved to be the best of all bowlers in the match. She said, "I was scared when I started training with all the boys, but today I know I am much better than them. The talent development programme has helped increase my confidence a hundredfold."
The team from Bluebells School won the match by 19 runs. However, both teams gave an extraordinary performance and thoroughly enjoyed the game.
Last year, Kailash Satyarthi Children's Foundation launched a talent development programme 'Meri Awaaz Suno' in 8 slum communities in Delhi in collaboration with boAt, India's leading audio and wearables brand. The 'Meri Awaaz Suno – Hear Me Roar' programme is enabling the children of these slums to develop and showcase their talent in the fields of music, dance, theatre, and cricket.
KSCF has been working in these slums for the past 5 years under the Bal Mitra Mandal (BMM) programme to ensure that all children are enrolled and retained in school. In these 5 years, KSCF has also ensured that children are free from all forms of exploitation such as child labour, child marriage, child sexual abuse, and child trafficking.
Click here to know more about our Bal Mitra Mandal programme.