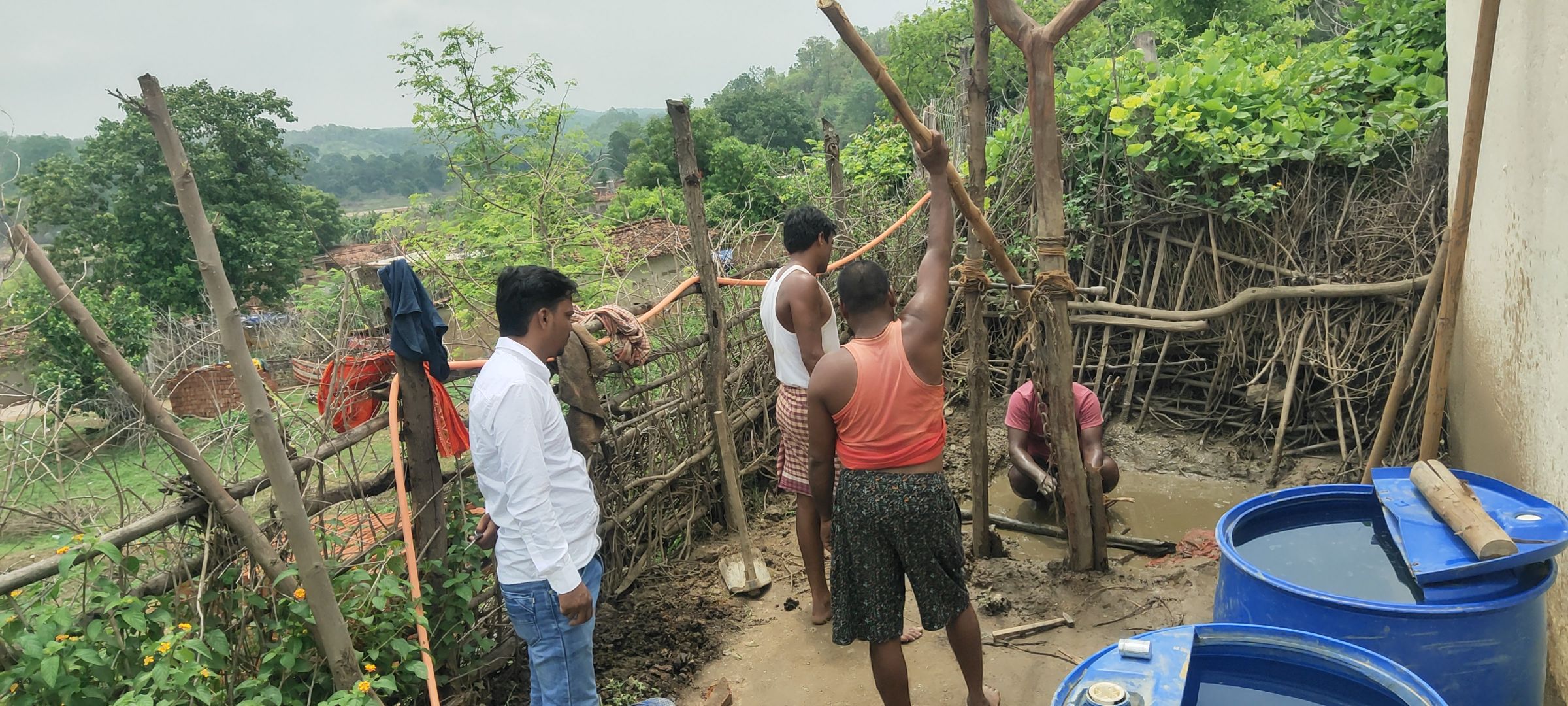 In the heart of the Mica mining region of Jharkhand's Koderma district, lies Bishunpur Bal Mitra Gram (Child Friendly Village). This Child-Friendly Village is surrounded by several Mica mines, making mica collection and sale the primary source of livelihood for the villagers.
However, the community here faces a lot of challenges due to the rough terrain and its remote location. Many basic amenities including clean drinking water were not available in the region. The absence of a drinking water facility at the Middle School in Bishunpur forced children to drop out of school and work in the hazardous Mica mines. The future of these young minds was under dark shadows.
A ray of hope emerged for the community when the Kailash Satyarthi Children's Foundation (KSCF) decided to intervene in the village, determined to overcome these challenges. Awareness meetings were conducted by KSCF, and discussions revolved around pressing issues like child labour, child marriage, lack of school enrollment, and the solutions for combating the water scarcity issue.
The community members, driven by the collective desire for change, decided to take matters into their own hands. They organized meetings and discussions, agreeing to voluntarily contribute funds towards solving the water crisis. The villagers managed to collect Rs 12,750 ($153) in just one week.
In their next meeting with team KSCF, the community members proudly announced their achievements but also mentioned that more funds were needed. They requested KSCF's assistance to bridge the gap, and the organization stepped in to provide the remaining amount – Rs. 17,250 ($207).
The collective efforts of KSCF and the Bishunpur community bore fruit. A borewell was successfully excavated, and a hand pump was installed. This transformation marked a turning point for Bishunpur's children, as they now had access to safe drinking water, a development that would not only improve their health but also enable their education. Now, children could focus on their education without the worry of water shortages looming over them.
The story of Bishunpur is an outstanding example of what can be achieved when a community, with little external help, comes together to tackle shared challenges. Thanks to the collective efforts of all involved, clean water is now available in Bishunpur, nurturing not just their bodies but also their dreams.
---
Voices from Bishunpur
"We faced a lot of issues because of the lack of drinking water. Having access to safe drinking water makes us happy, as we no longer have to fetch water from far-off places." – Kumkum Kumari, Bal Panchayat President
"I'm so relieved that the children of our school finally have access to safe drinking water. Now children will get timely mid-day meals to stay healthy and nourished. They can now invest their precious time in gaining an education." – Binod Prasad Gupta, Headmaster, Bishunpur Middle School
"I'm so proud of our community for coming together to make this happen. It took a lot of hard work, but we did it! I'm especially grateful to KSCF for their support. They made this project possible." – Bilki Devi, Ward Member, Bishunpur
---