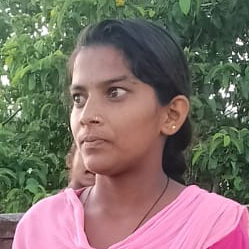 In Bathania village, situated in the middle of a dense forest, opportunities for education were scarce. Here, Manisha Kumari, a determined 17-year-old girl, emerged as a change agent.
Manisha's parents sustained their family by collecting mica scraps, the main source of livelihood for many in their village and neighbouring areas. Children like Manisha often had to join their parents in this arduous task to make ends meet. The presence of child labour, particularly in the mica mines, was an unfortunate reality.
However, a glimmer of hope arrived when the Kailash Satyarthi Children's Foundation (KSCF) implemented the Bal Mitra Gram (BMG) programme in the neighbouring villages. Soon after, children began attending school regularly instead of collecting mica. Inspired by this change, Manisha expressed the desire to attend school to her parents, who wholeheartedly supported her decision. This marked a turning point in her life, transforming her from a child labourer into a passionate changemaker and a child leader.
A wave of joy spread across Manisha's village when it was chosen for the implementation of the Bal Mitra Gram programme in 2023. Manisha played a pivotal role in the process of making Bathania a child-friendly village. During a KSCF visit, she effectively conveyed the importance of the BMG programme to her community, drawing from her personal experiences and insights shared by friends who were Bal Panchayat members from the neighbouring villages.
In July, Manisha led a meeting introducing the 'School Chalo Abhiyan' to her community members. She passionately explained the campaign's purpose and urged her peers to identify children in need of school enrollment. The villagers successfully identified 11-year-old Nitish Kumar who was burdened by animal grazing duties as a child labourer and was devoid of education. Soon after, Nitish was liberated from child labour and reintegrated into the world of learning by sending him back to school. Manisha played a crucial role in convincing his parents to let him pursue his education.
With eyes full of hope and determination, Manisha aspires to become a teacher. Her transformation from a child labourer to a child leader beautifully highlights the importance of education to bring about change in the lives of children.