District SP offers special training to 25 best players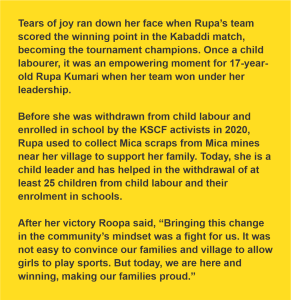 More than 3,800 girls who once worked as child labourers in Mica mines, showed their sports skills at the week-long Satyarthi Khela Mela organized in Koderma district of Jharkhand.
The culmination ceremony on January 3 was graced by many dignitaries who encouraged the participants and motivated them to continue honing their skills in sports like Kabaddi and football.
Recipient of the country's highest Gallantry Award Param Veer Chakra Captain Yogendra Yadav, Union minister of state for education Ms Annapurna Devi, Deputy Commissioner of Koderma Mr Aditya Ranjan, and Superintendent of Police Mr Kumar Gaurav were among the many dignitaries present.
Param Veer Chakra awardee Captain Yogendra Yadav said, "I'm a soldier, it is our prime duty to protect the nation, which we are doing very well. But the work under the leadership of Shri Kailash Satyarthi to protect and make childhood safe is really commendable. It is the duty of every citizen to protect childhood and join the initiative to work collectively."
Addressing the young girls, Union minister of state for education, Ms Annapurna Devi said, "We are now witnessing the positive effects of the efforts of Shri Kailash Satyarthi and his team that is being run in the mica mining regions of Koderma, Giridih and Nawada. Child labour, child trafficking and child marriage have successfully been stopped in remote villages under Bal Mitra Gram and young girls are now showcasing their talent. Today our daughters are voicing their own rights and I thank KSCF for the success."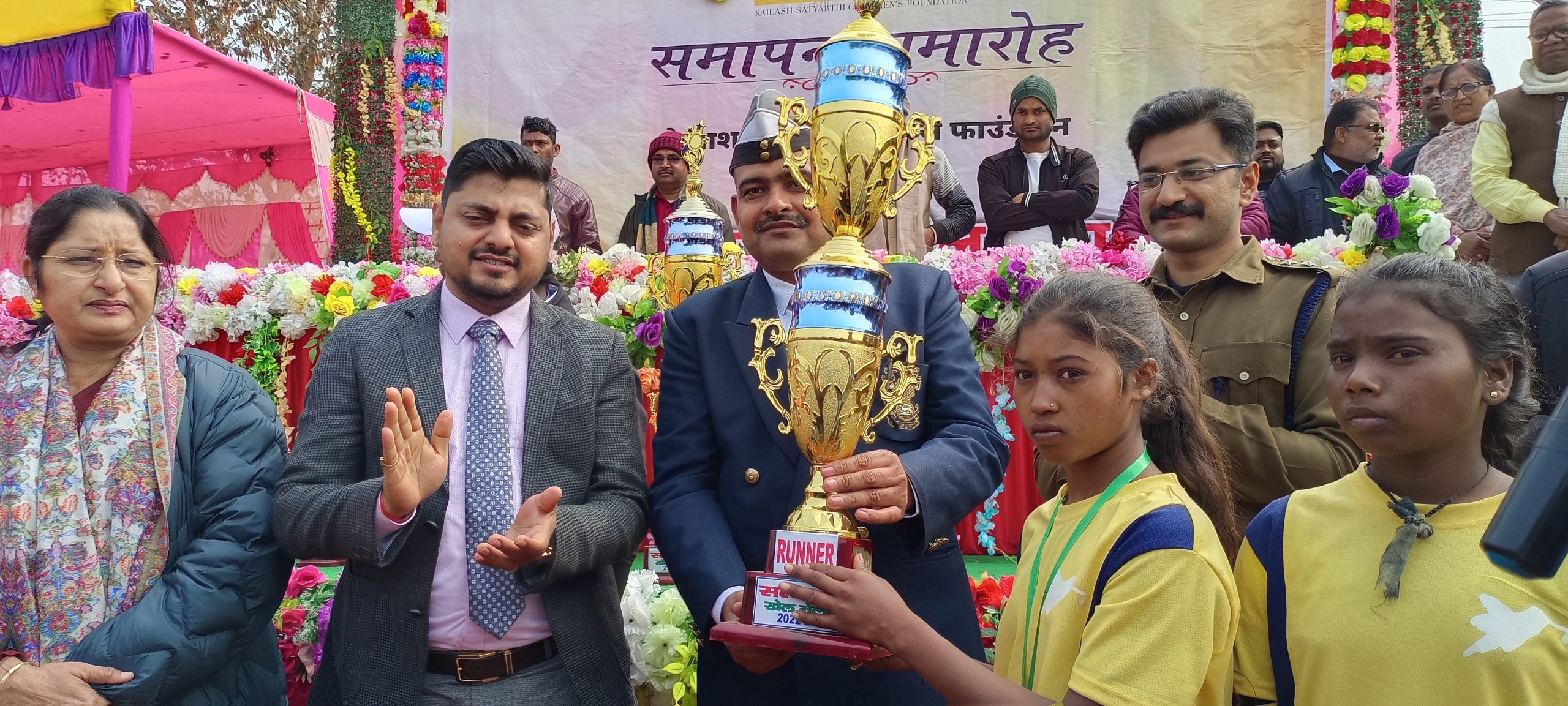 Watching the exceptional performance of girls in the Satyarthi Khel Mela, Koderma Superintendent of Police Shri Kumar Gaurav has offered special training for the 25 best players.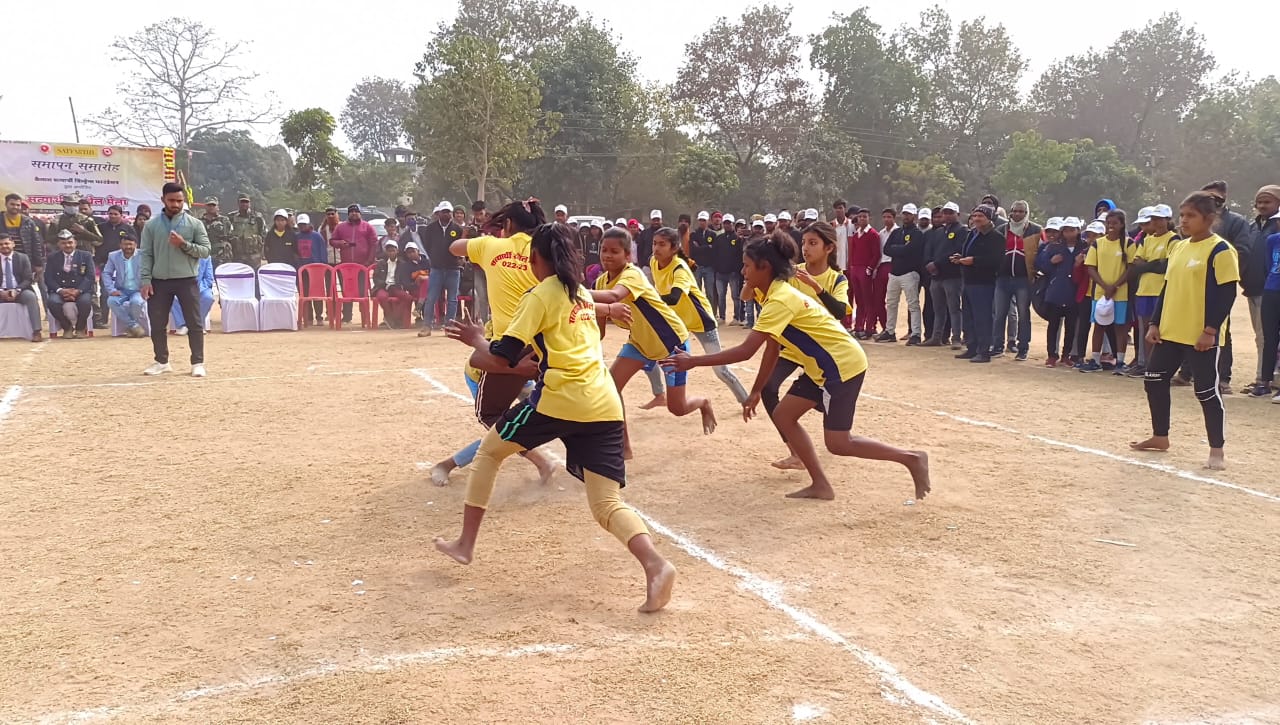 Koderma Deputy Commissioner Aditya Ranjan said that this sports festival has energized the young girls and now this energy should be used to eliminate child labour, child marriage and child trafficking from society.
Organized by Kailash Satyarthi Children's Foundation, the sports festival witnessed the participation of over 3,800 girls from more than 500 Bal Mitra Grams™ (Child Friendly Villages™) of Giridih and Koderma districts of Jharkhand in two sports – Football and Kabaddi. Most of these girls were once involved in mica scrap collection before they were withdrawn from labour and enrolled in school through KSCF's efforts.
However, such a huge turnout was undreamt of a few years ago. When KSCF started the BMG™ programme implementation in Mica mining regions of Jharkhand, it was difficult to find even boys to participate in sports.
Omprakash Pal, who heads the BMG™ programme said, "In 2009, a cricket tournament was organized, where finding even 11 players for forming a Panchayat level boys' team was a challenge. Back in the day, these villages were cut off from the world with no road connectivity. Telephones and electricity were a distant dream. There were no sports grounds. In fact, many children didn't even know what cricket was."
As the KSCF team started working in these areas, the government and district administration also joined in to ensure development and scenario started changing. In 2015, Badku Marandi of Kanichihar village in Giridih became the first from his block (Tisri) to participate and win the bronze medal in the district-level 100 mts race.
Today, more than a decade later, the change is evident as these girls step out of their villages to participate in sporting events, not just outside their homes but out of their villages.