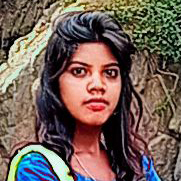 16-year-old Preeti Kumari's inspiring story emerged from a small village named Jharkhi situated in Jharkhand.
Born into a poverty-stricken family as the youngest of nine children, gaining an education wasn't an easy task for Preeti. However, with her sheer determination and hard work, she managed to reach class 8. Her parents, both labourers in the nearby mica mines, could barely make ends meet. Due to her family's financial condition, Preeti's educational journey took a challenging turn when she completed the 8th grade. The nearest high school was far away from her village and the journey was treacherous. This forced Preeti to discontinue her education and join her parents in the mica collection.
With shattered dreams and a heavy heart, she continued working in the mica mines, earning merely a few rupees a day. But destiny had other plans for her. Everything changed when the Kailash Satyarthi Children's Foundation (KSCF) introduced the Bal Mitra Gram (BMG) programme in Preeti's village in July 2022. During interactions with the village's children, our field staff came to know about Preeti's determination to continue her education and the challenges stopping her from doing so.
The KSCF team immediately reached out to Preeti's parents to convince them to let her pursue her education. However, her parents weren't ready to take this leap of faith. Undeterred, KSCF sought help from the Bal Panchayat (Children's Council) to help convey the importance of schooling to Preeti's parents. Though initially hesitant, Preeti's parents began to listen, thanks to the constant efforts of the young leaders of the Bal Panchayat.
The child leaders informed her parents about the Kasturba Gandhi Balika Vidyalaya (KGBV), a school run by the State Government, where girls from neighbouring villages were receiving an education. Preeti's parents eventually agreed to enrol her in KGBV. Our team provided all possible support to Preeti and her family as she applied for admission to KGBV. In July 2023, Preeti's application was accepted, and she continued her educational journey by getting enrolled in Grade 9.
Preeti's determination didn't end with her own enrollment. Empowered by access to quality education, she decided to make a difference in her community. Preeti, with the support of KSCF, successfully withdrew three more girls from collecting mica and helped them get enrolled in KGBV. Her passion for education not just changed hers, but the lives of others as well.
Refusing to let her circumstances define her future, Preeti Kumari aspires to become a police officer. Her zeal and determination are an inspiration to the children of her community.