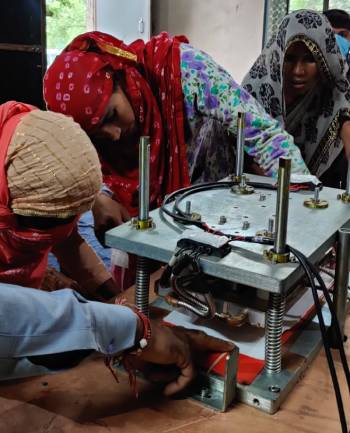 Far removed from the glare of media, winds of change sweeping through the desert state of Rajasthan. 
Menstrual hygiene has never really figured as a point of discussion in villages tucked deep inside rural hinterland. Widely considered a taboo, talking about menstruation in village communities is often perceived to be improper as a result of which hundreds and thousands of women have to deal with problems arising out of poor menstrual hygiene secretly. Poverty, gender inequality and grossly inadequate sexual awareness come in the way of their access to safe menstrual hygiene practices.
But all this is now set to change. Spearheading a unique social enterprise, Kailash Satyarthi Children's Foundation (KSCF) has begun training women from villages in Thanagazi in Alwar district and Viratnagar in Jaipur on manufacturing sanitary napkins. As a part of the programme, nearly 2,500 women from 50 villages will be trained over the next six months and 5,000 women in the course of the year. 
Not only are women being trained by a team of experts, they are also being equipped on ways to make the project sustainable in the long run so that the products can be marketed in rural communities as well. 
KSCF's Director (Programmes) Ashutosh Mishra says this initiative will not only promote menstrual hygiene among marginalized rural communities but will also become a sustainable social enterprise.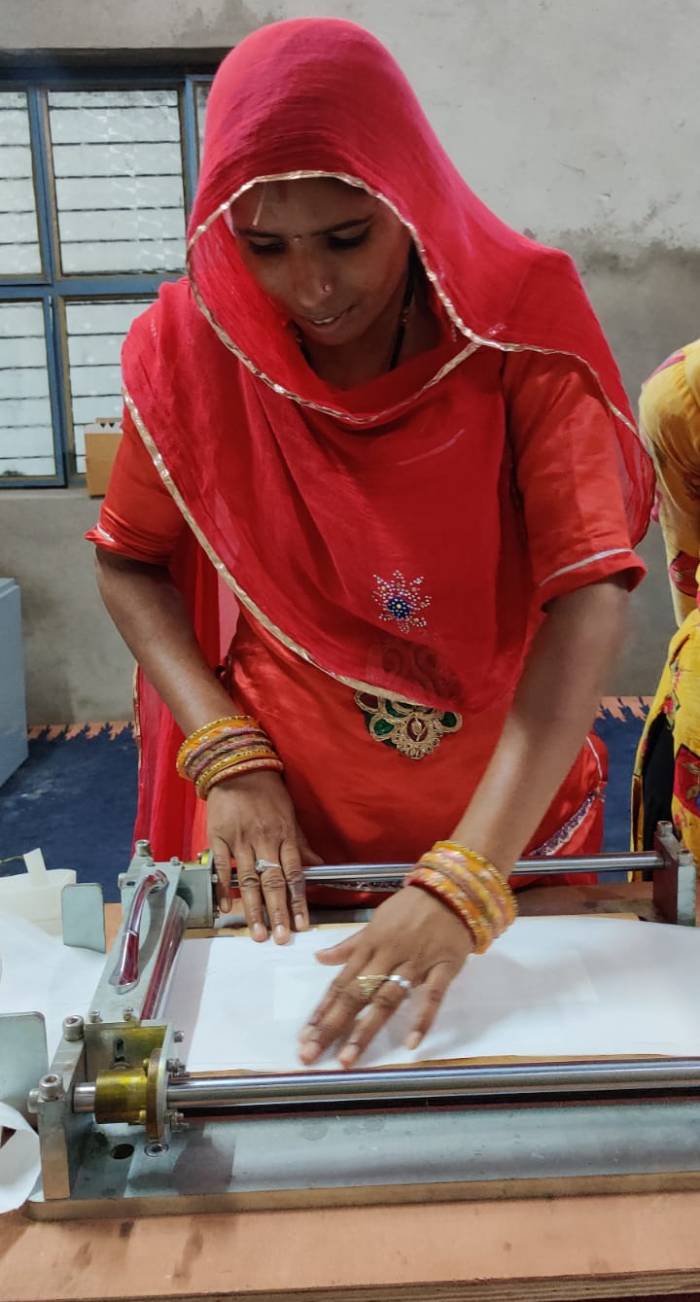 "Poor menstrual hygiene leads to multiple health complications. This also emerged as one of the key factors behind young adolescents dropping out of school and discontinuing education. Once we identified the problem, we decided to work towards a solution and this initiative is a step in that direction. Not only will we provide training to women on making sanitary napkins but also work towards creating a sustainable business plan for the women so that the products manufactured here can reach women in other areas as well, properly packaged under a proper brand name," he explains. 
Technical assistance for the programme is being provided by The Pad Project. Their pad machines and washable cloth pad programs utilize a social enterprise model. 
KSCF aims to train girl members from the Bal Panchayats of Bal Mitra Grams (BMGs) or Child Friendly Villages in the area besides involving anganwadi workers going forward.
While in the first phase, the napkins produced by the women during the training phase will be distributed for free to women in neighbouring villages, in the long run instead of simply distributing products, women would be channelized to run their own businesses by making and selling menstrual pads as a part of the social enterprise model.
The excitement among women being trained is palpable. "We have suffered in silence for all these years. Using a cloth is cumbersome and impacts our daily life. Women think twice before going to the fields, girls stop going to school feeling conscious. I am delighted to be a part of this wonderful initiate. Now our daughters can adopt safe menstrual hygiene practices and step out of their homes without any sense of embarrassment. No child will have to stop going to school anymore," says a beaming Tisri Devi.