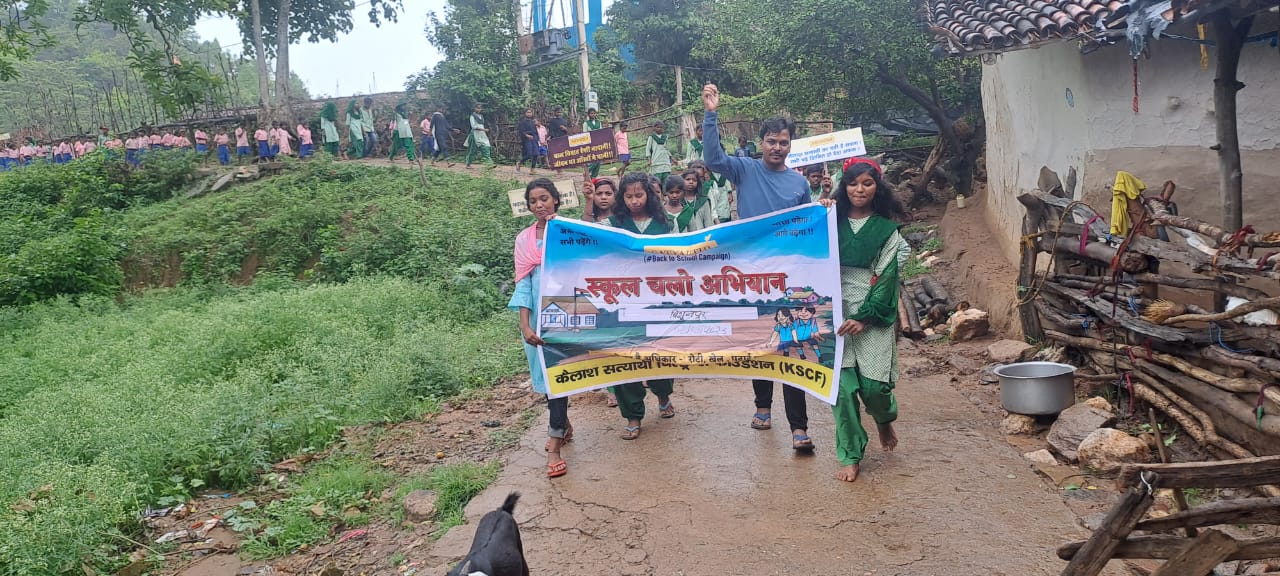 KSCF successfully brought 418 children back to school in August under its 'School Chalo Abhiyan'.
With the aim to create a brighter future for children and eliminate child labour from the mica supply chain, the Kailash Satyarthi Children's Foundation (KSCF) launched the 'School Chalo Abhiyan' in the Koderma and Giridih districts of Jharkhand. This ambitious campaign aims to highlight the importance of education, with the ultimate goal of achieving complete enrollment and consistent attendance of children in schools.
An impactful awareness rally was organised under the campaign which saw the participation of children, parents, panchayat members, school teachers, and School Management Committee members. The rally shed light on the crucial role of education in shaping the future of children and eradicating child labour from the mica industry.
Adults, panchayat representatives, and school committee members actively supported children's enrollment and retention in schools. In the month of August, KSCF reached out to an impressive 6,069 people across 23 Bal Mitra Grams through the 'School Chalo Abhiyan'. A remarkable number of 418 children were either enrolled, re-enrolled, or regularized in schools. Of these, 264 children were withdrawn from child labour in the mica mines.
The impressive numbers emerging from Bal Mitra Grams like Nawadih, Harijantola, and Rohaniyatand depict the hard work that went behind making the campaign a success. KSCF will continue making efforts to promote the importance of education and aspire to achieve 100% enrollment in schools.