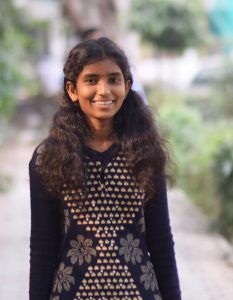 Six years may not seem like a very big time for all of us but for Kajal Kumari past 6 years have been life transforming. From a very tender age, she was forced to work in the mica mines near her village in Koderma district of Jharkhand to support her family. Withdrawn from there six years ago by Bal Mitra Gram and proving once again that everyone deserves a second chance at life, 20 year old Kajal spoke as a child leader representative at the United Nations' "Transforming Education Summit' held in New York from 16th to 19th September, 2022. Her appeal at the summit was simple yet hard hitting, "Education is the key for children, as it allows them to break the poverty that forces them to work as child labourers or early marriage. If global leaders invests more in education to create opportunities for children that will enable them to come out of the grip of child labour and exploitation".
Once a child labour and now a proud child rights activist, Kajal Kumari is a shining example for her peers and a dream for millions of children around the globe who are still trapped in the shackles of child labour.
While in New York, she also highlighted the importance of education at the 4th "Laureates and Leaders for Children" Summit in the presence of Nobel Peace Laureate Leymah Gbowee, Former Swedish Prime Minister Stephen Lofven and Human Rights activist Kerry Kennedy. "Laureates and Leaders for Children" is a brain-child of Nobel Peace Laureate Kailash Satyarthi as a first of its kind platform bringing together Nobel Laureates and Global Leaders to build a sense of urgency, collective responsibility and a strong moral voice to galvanize political will for making this world peaceful where all children are healthy, safe and educated.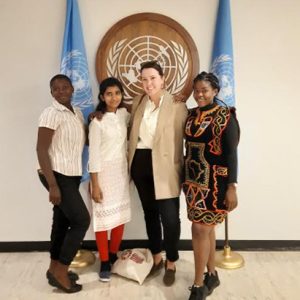 Elaborating on her story as a child labourer, she told the august gathering at the United Nations about her horrifying and near-death experiences as a mica labour. After she was withdrawn from mica mines by Bal Mitra Gram she actively participated in it and was later elected as the President of the Children's Council (the Bal Panchayat). As President, she helped in withdrawing children from mica mines, enrolled them in school, prevented child marriages, raised awareness in her and surrounding villages and also helped the community obtain access to the governments' welfare programs.
Bal Mitra Gram (BMG) is a unique model conceived by Kailash Satyarthi to prevent child exploitation like child trafficking, child labour and child marriage right at its source along with addressing other cross-cutting issues of education, child sexual abuse, water, sanitation, hygiene and livelihood by taking democratic actions to empower the community based stakeholders.