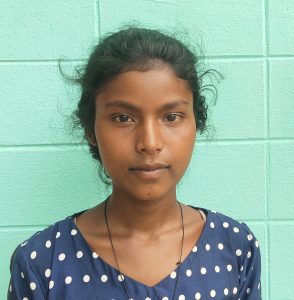 Bishunpur, a remote village in Jharkhand, faced numerous challenges that hindered children's access to education. Kajal Kumari's inspiring story highlights the remarkable efforts made by the Kailash Satyarthi Children's Foundation (KSCF) to overcome these challenges and create a positive impact on the lives of children in this village.
16-year-old Kajal Kumari was born into a poverty-stricken family in Bishunpur. She was forced to work alongside her parents in mica mines as a child labourer to support her family. The treacherous journey to distant schools through forests, hills, and rivers presented a significant barrier to education, often forcing children to join their families in collecting mica.
In July 2022, KSCF implemented its Bal Mitra Gram (BMG) programme in Bishunpur. Our team engaged with the community and identified children like Kajal and initiated efforts to withdraw them from the hazardous mica mines. Convincing Kajal and her family to leave behind her work in mica mines was not easy. However, with the persistent efforts of our field activists, she was made aware of the adverse effects of child labour and the importance of education.
Kajal Kumari was successfully withdrawn from child labour and enrolled in Kasturba Gandhi Balika Vidyalaya (KGBV) with the collaborative efforts of KSCF, Bal Panchayat (Children's Council), and the District Administration. KGBV is a government run residential school for girls, enabling them to pursue higher education. Her family's mindset was transformed, and they became advocates for her education. Kajal's journey was a turning point, inspiring other children and parents in Bal Mitra Gram Bishunpur to recognize the significance of education.
Kajal's re-enrollment in school and her positive transformation had a ripple effect on the entire village. With the support of KSCF and the Bal Panchayat, other children who had dropped out were re-enrolled in school.
Soon, the community's mindset shifted from accepting limitations to embracing education as a tool for empowerment. A village drowned in the darkness of illiteracy turned into a hub of education enthusiasts with Kajal's inspiring example.