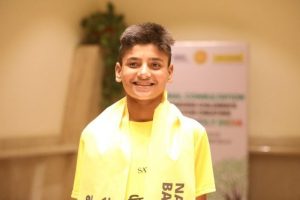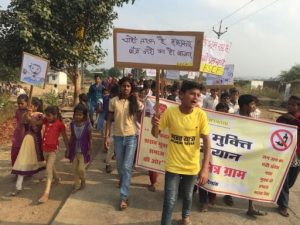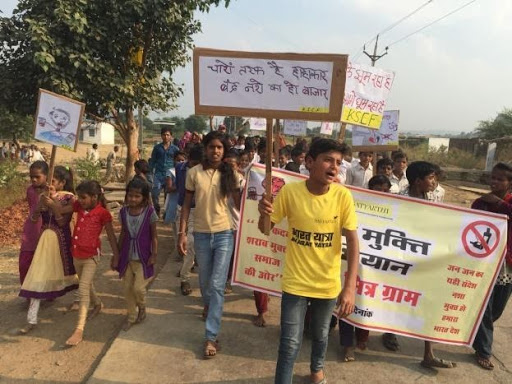 17-year-old Surjeet Lodhi, a young boy from Bal Mitra Gram (BMG), a flagship programme of Kailash Satyarthi Children's Foundation (KSCF) has been conferred with the prestigious 2021 Diana Award in a virtual ceremony for bringing change to the lives of people in his village. 
His crusade against alcohol and spreading awareness for education has made him an inspiration for other children. The Diana Award is instituted in the memory of the late Princess of Wales. The award is conferred by the charity of the same name and has the support of the late princess' two sons, the Duke of Cambridge and the Duke of Sussex. 
Hailing from Vidisha District in Madhya Pradesh, Surjeet helped over 120 children in his village to get access to education and continue learning in school.  
His intervention in curbing alcoholism is also noteworthy. Men in the village mostly blew up their income in liquor and abused their spouses in an intoxicated state. With the support of the Gram Panchayat, Surjeet was instrumental in the closure of five liquor shops in the villages. Surjeet strongly felt for this cause as his mother and him too were subjected to abuse at the hands of his alcoholic father. 
With the support of the BMG team and Children Councils, he organised an awareness campaign in five villages and reached out to 410 persons, including Village Council members. Inspired by his initiative, children and women from Bhilay and Sahwa villages joined hands with him, demanding financial assistance for children's education and household needs instead of alcohol. They approached the Village council and District administration to close down the liquor shops in the villages. After two years of continuous follow-up, five liquor shops were shut down in 2019. The village communities now keep a vigil on alcohol consumption by male community members and violence on women and children. 
Winning the prestigious award, Surjeet Lodhi said "I am extremely proud to receive this award and it has increased my accountability and responsibility towards the children of my country. I will work extensively towards the education of children and further intensify the de-addiction drive, which is at the root cause of abuse and exploitation. I will follow the footsteps of my role model Nobel Peace Laureate Shri Kailash Satyarthi and work towards a child friendly world"
During the lockdown period from March 2020 multiple initiatives were taken by Surjeet, youth groups and Children Councils to prevent the spread of the COVID-19 pandemic in the area. His team ensured villagers get access to food, adhered to government protocols and ensured protection of children and also promoted vaccination drives in his village once the process began. 
His relentless efforts helped ensure there were no cases of child trafficking and child labour in his village.