They stood up against all odds and worked tirelessly to sensitize friends and family about the importance of education and made them aware of the social malaise of child marriages, casteism and untouchability while building up consensus against child labour. 
Changemakers in their own right, Champa Kumari from Jharkhand's Giridih and Lalita Duharia from Rajasthan – active members of Kailash Satyarthi Children's Foundation's (KSCF) Bal Mitra Gram™ initiative– have achieved yet another stellar feat on the academic front. 
While Champa secured 80.8 per cent marks in her Class 10 Board examinations, Lalita secured a whopping 95.80 per cent in her Class 12 Board examinations. Recipient of the prestigious Diana Award, Champa is the Vice President of National Maha Bal Panchayat (NMBP) or Children's Parliament while Lalita is President of NMBP. 
Champa: Rescued From A Mica Mine, A Role Model For Others
 Champa was just 12-year-old when she was rescued from a mica mine in Giridih by KSCF's sister organization Bachpan Bachao Andolan. She always dreamt of pursuing education and standing on her feet but there was stiff resistance from her father who saw no value in educating a girl child. Her brothers were however on her side and stood up for her. With KSCF's help she was enrolled in school.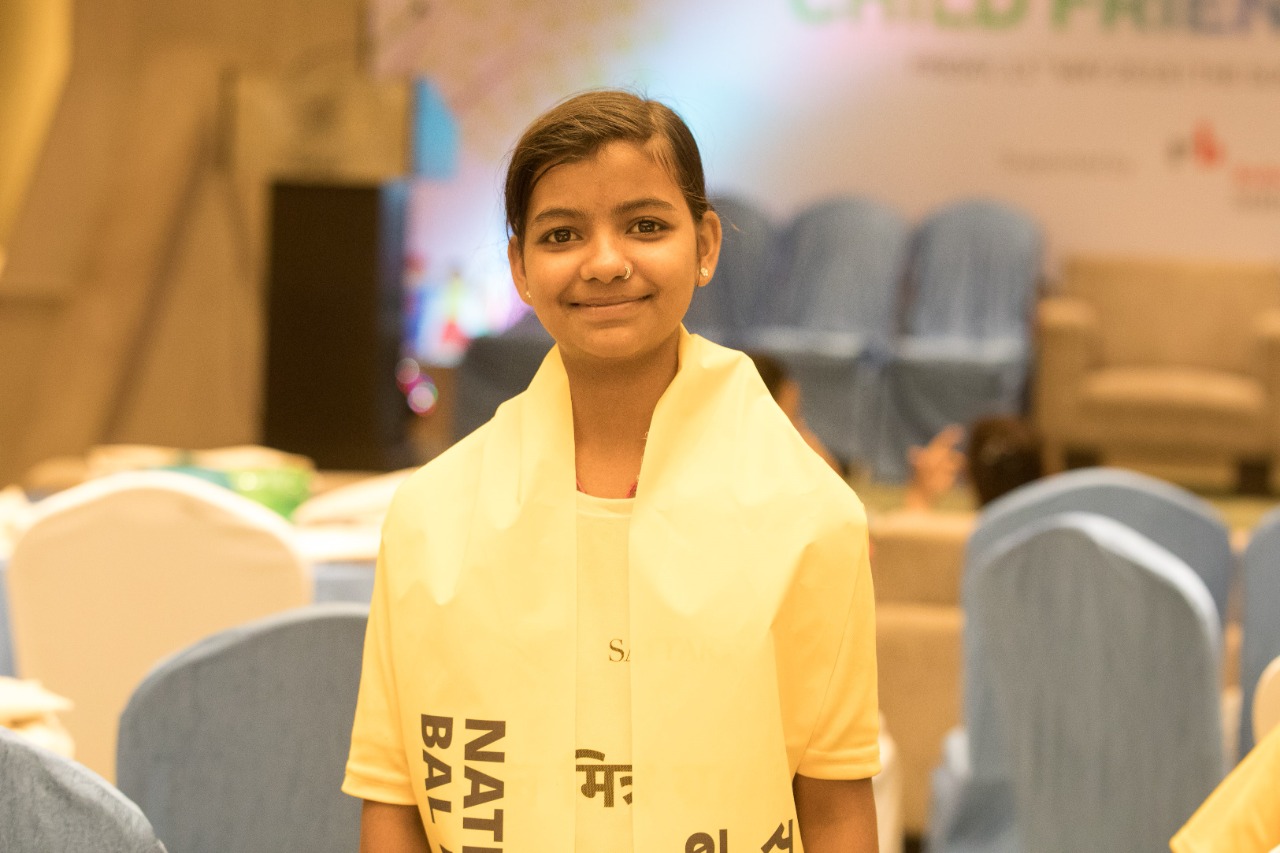 Over the years, she emerged as a true changemaker. School opened her eyes to the world and to new experiences. She soon started participating in the meetings held by the Bal Mitra Gram™ of her village where children her age discussed issues affecting them. Child marriage was rampant in her village and the very fact that girls had to give up on education and forced into marriage troubled her from within. She resolved to put an end to this.
She began with campaigns and rallies and helped stop two child marriages. Over the years, she emerged as a changemaker in and through her work she reached over 9000 people and was elected as the Vice President of NMBP in 2017. She also presented Children's Manifesto to the British High Commissioner and Parliamentarians besides sharing the stage with the then Chief Minister of Jharkhand Raghubar Das and Nobel Peace Laureate Kailash Satyarthi for the cause of making mica supply chain child labour free in Giridih district. 
Champa's perseverance has had a cascading effect on her community and has helped build a brighter future for young girls across the region. She won the Diana Award in April 2019 for being a crusader against violence and exploitation against children and was also felicitated by Jharkhand Governor. 
Fighting Against Inequality & Child Marriage, Lalita Scripts Change  
Victimised and discriminated against for being a Dalit in her native village in Rajasthan,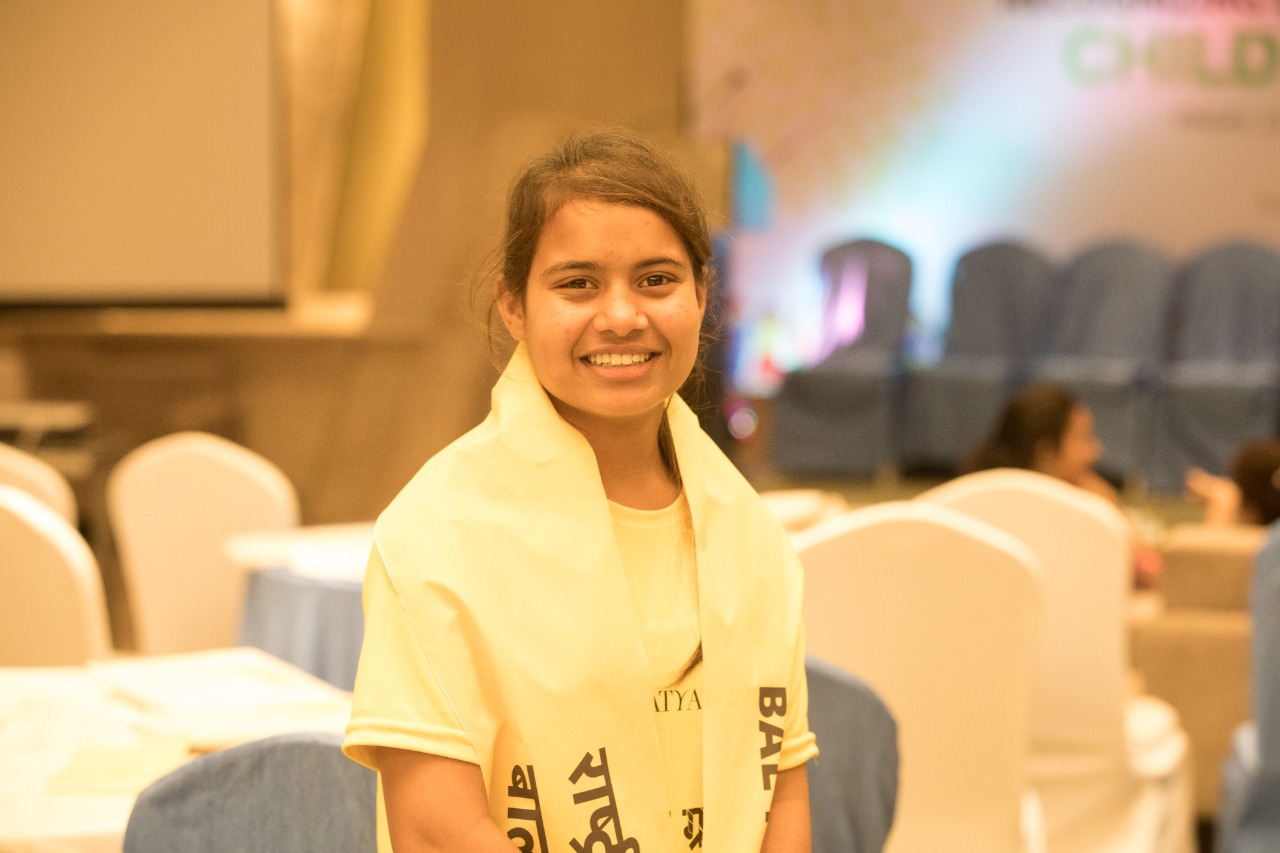 Lalita Duharia has been playing an instrumental role in educating people in her area about 
the importance of equality and the need to raise their voice against social evils like casteism and untouchability. 
Taking part in multiple awareness campaigns, she has been educating people on respecting all religions and castes and above all respecting fellow human beings. She has been very vocal against child labour and pulling children out of school which translated to school enrollments and regularization of school dropout children in the schools. So far thanks to her initiative and support of KSCF, 95 children have been enrolled in schools.
Today, she is the President of National Maha Bal Panchayat (National Children's Parliament) and the Vice president of the Rajasthan State Bal Panchayat representing Dera BMG.
She has been actively participating in rallies and campaigns on education and against fire crackers to spread environmental awareness. Her sustained efforts have now ensured that no child in her village is engaged as a child labourer anymore and there is no child marriage in the community.
 She wants to be a doctor and want to serve in rural parts of India. She has been awarded the Reebok Fit to Fight Award and also received the prestigious Ashoka Fellowship.