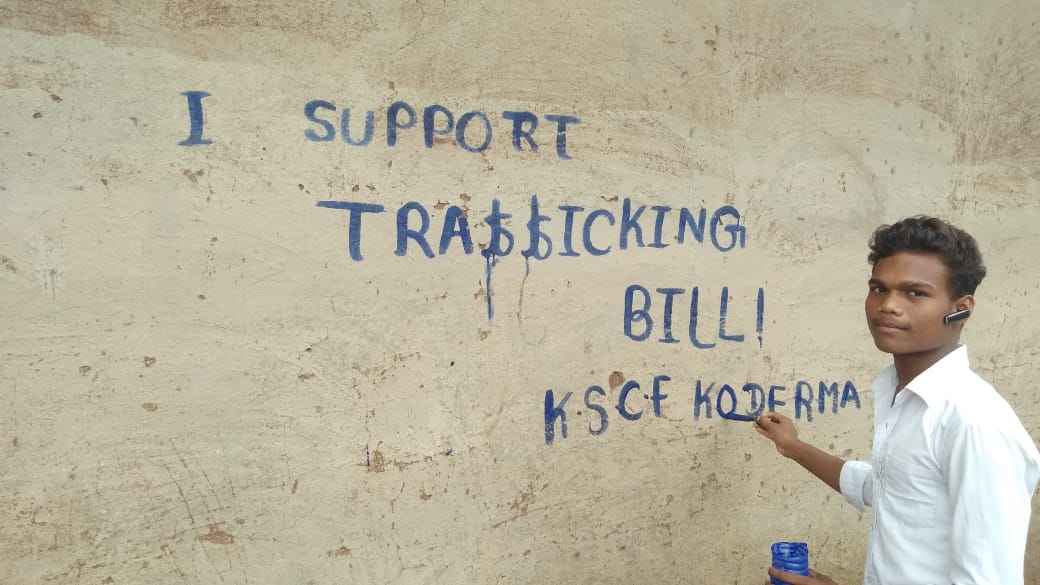 Forced into mica scavenging for two square meals a day when his life should have revolved around school and playing with friends, 17-year-old Ajit Kumar is today an inspiration for his community in Jharkhand's Devpur village. 
Rescued from mica scavenging where he was engaged as child labour and integrated with mainstream education by Kailash Satyarthi Children's Foundation (KSCF), Ajit today has made everyone proud by becoming the first matriculate in his family.   
Ajit's journey was riddled with thorns. Born into a poor family, he dropped out of school to augment his family income. School books were replaced by mica flakes in return for a measly sum.
As KSCF rolled out its flagship Bal Mitra Gram (BMG) programme in Devpur in 2016, the process of identifying children who had dropped out of school began. And information about Ajit came to the fore. He was made to contest the Bal Panchayat elections and made the Mukhiya following his stellar victory. He was freed from the shackles of child labour and enrolled in school again. 
But soon after, Ajit started missing classes. His long absence from school in the early years made it difficult for him to cope up with his studies and to add to his family income, he chose mica scavenging yet again. 
Informed about this development, KSCF's BMG team started involving him more in its meetings, rallies, campaigns and training while the primary focus remained on his education. Due to KSCF's intervention and constant follow-ups, Ajit started attending classes regularly. He realized the importance of education and started taking a keen interest in studies. He realized that the only way to secure a better future for himself and his family was through education.
Charged with renewed vigour, he started motivating his friends and fellow villagers also on the need to continue with education. 
Emerging as a true role model in the BMG, Ajit started leading multiple drives along with other panchayat members and was successful in preventing four child marriages from being solemnized in his village. Single-handedly, he was instrumental in withdrawing more than 23 children from child labour and got them enrolled in school. 
Coming out with flying colours in Class X Board Examinations, Ajit today has his eyes set on higher studies. From the dark abyss of exploitation to light of education, he has indeed come a long way.