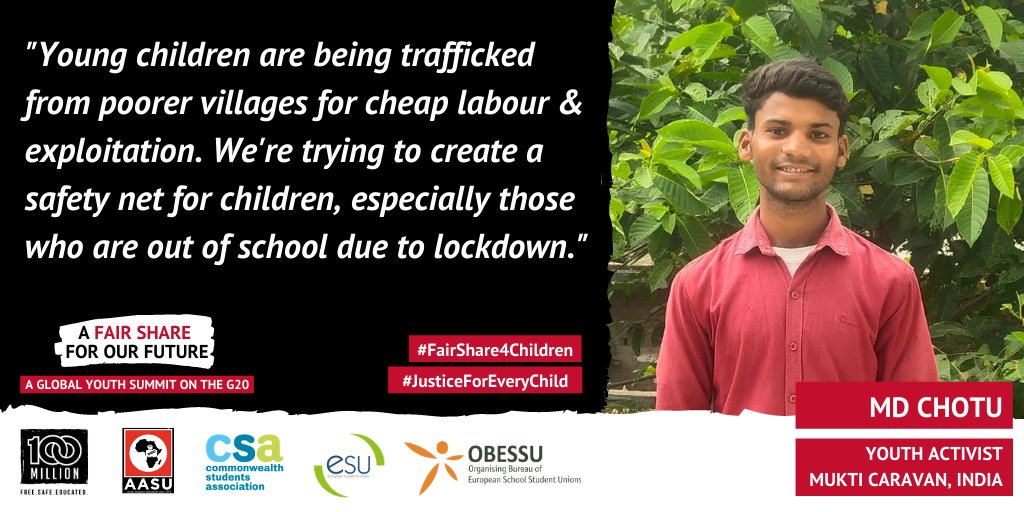 He was just 8 when abject poverty turned his life upside town. Trafficked from his native village in Bihar and traded like cattle to work in a factory in Delhi, Mohd Chotu stared at a dark future ahead.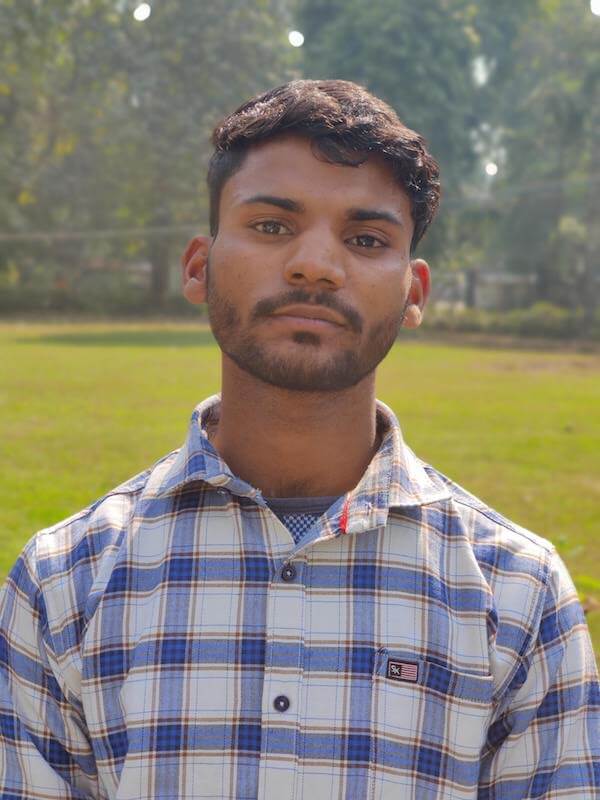 Subjected to constant physical and mental abuse, he had lost all hope of being able to lead a normal life again. Until Bachpan Bachao Andolan's team managed to rescue him in 2014 and he was sent to BBA's long term rehabilitation centre Bal Ashram, where he enrolled in studies and acquired skills which fetched him a job with an electrical appliances firm.  
Today, he is a role model for people in his village – a key member of Kailash Satyarthi Children's Foundation's Survivor-led Intelligence Network, working round the clock not just sensitizing people about the rising trend of human trafficking but also spreading awareness through handbills, posters and wall graffiti about the importance of education and building public consensus against child labour. They engage with local panchayat members as well to draw their attention and ensure participation in the ongoing campaign against child labour and child trafficking. 
Moving around in villages along with other survivor leaders, Mohd Chotu, who is a part of KSCF's Mukti Caravan or Campaign on Wheels, is instrumental in maintaining strict vigil in some of the most trafficking prone villages in Katihar, keeping a hawk's eye on suspicious movement of children. 
In close touch with local law enforcement agencies, the Survivor-led Intelligence Network provides real-time information about children being trafficked leading to their rescue and arrest of traffickers from buses and trains as well. Active intervention of the network has led to about 1,000 villages becoming child trafficking free already in Bihar and Jharkhand. 
Mohd Chotu along with other survivor leaders also sensitize people to pass on information about missing children. They work round the clock to ensure that the Village Child Protection Centres are functional and that the child migration resister is properly updated. 
Mohd Chotu is also busy these days teaching children in his village so that they do not miss out on education due to closure of physical classes owing to pandemic. "I want every child to be educated and live a life of dignity with head held high," he says.