Twelve girls of Indira Kalyan Vihar, an urban slum under Bal Mitra Mandal flagship programme of Kailash Satyarthi Children's Foundation celebrated Raksha Bandhan with full enthusiasm and zeal in Okhla Phase-1 Police Station.
To express their gratitude towards the police for always honouring their duty of protecting its citizens including children, the 12 girls tied rakhis to the police officials, including the SHO.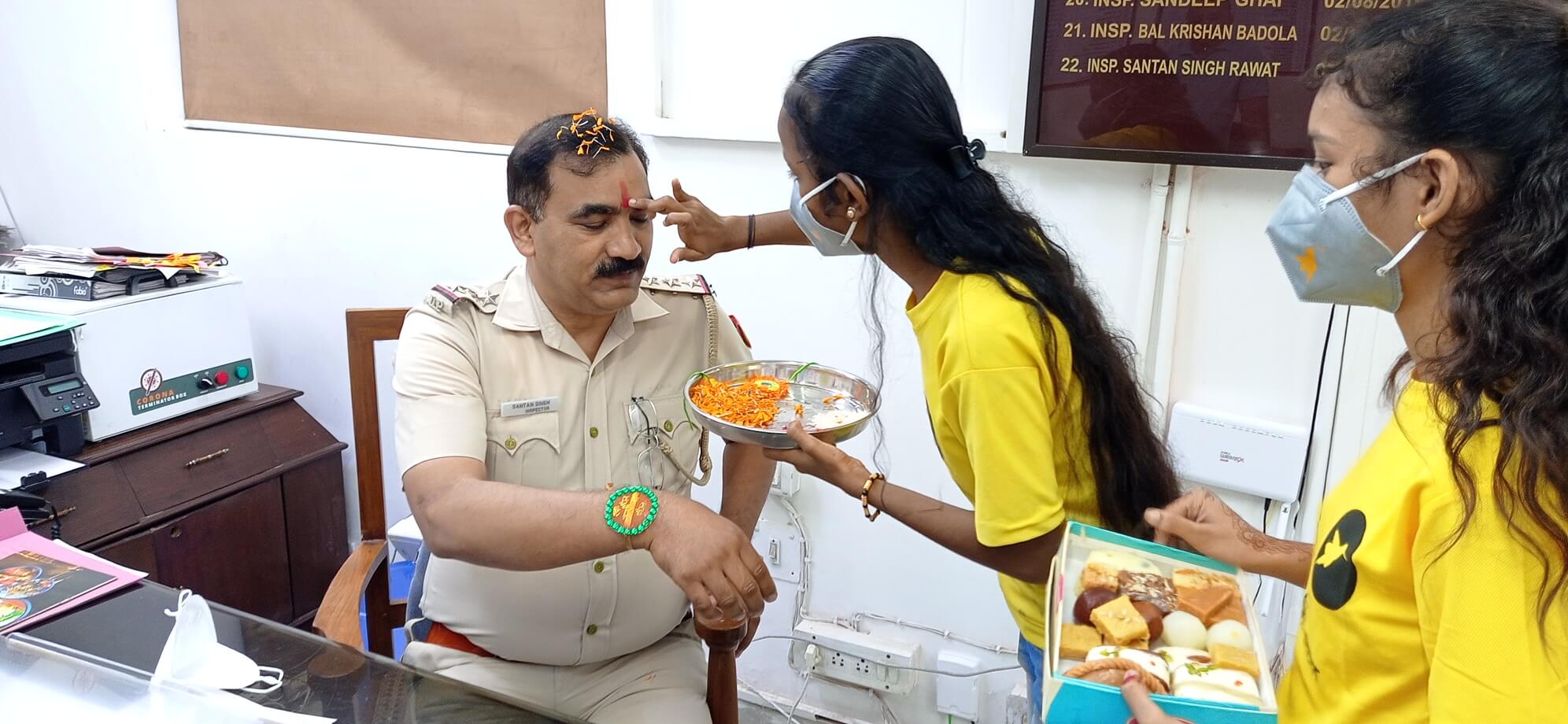 The girls also used the opportunity to highlight the important role of the police in tackling the social menace of child trafficking, child marriages, exploitation of women and children, and growing crimes against women and girls in the society, and thanked them for working towards their safety. Girls also shared local problems like eve-teasing and molestation while going to school. The police officer assured their cooperation in this regard.
Reciprocating the enthusiasm shown by the girls, SHO Inspector Pradeep Rawat said, "We will try to solve the problems you have shared. However, it's a collective effort and together we can bring change."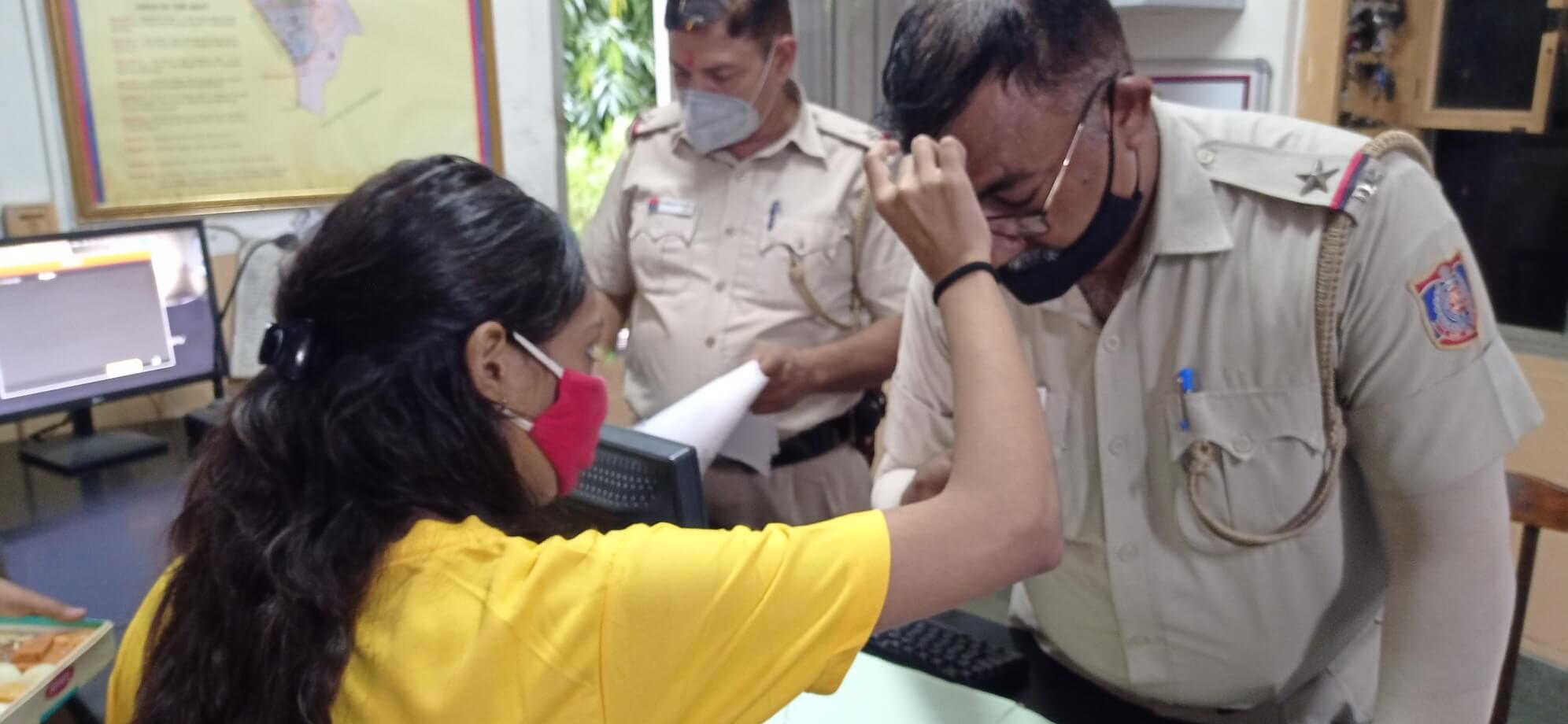 "The Kailash Satyarthi Children's Foundation came up with an innovative initiative of creating an urban community for child protection called Bal Mitra Mandal. In BMMs, through child participation and leadership, we solve child protection issues. For eg- One of those communities is Indra Kalyan Vihar where there are no child labour, child exploitation or abuse cases. We have incorporated the values of Raksha Bandhan into our model of bringing together the community, local police and child leaders (Bal Panchayat) to create a child-friendly community. That is why we say "Raksha Bandhan hai Suraksha Bandhan." "We also urgently demand passage of the anti-trafficking bill as it will be one of the greatest ways to protect our children from exploitation," said Rakesh Senger, Executive Director, Programmes.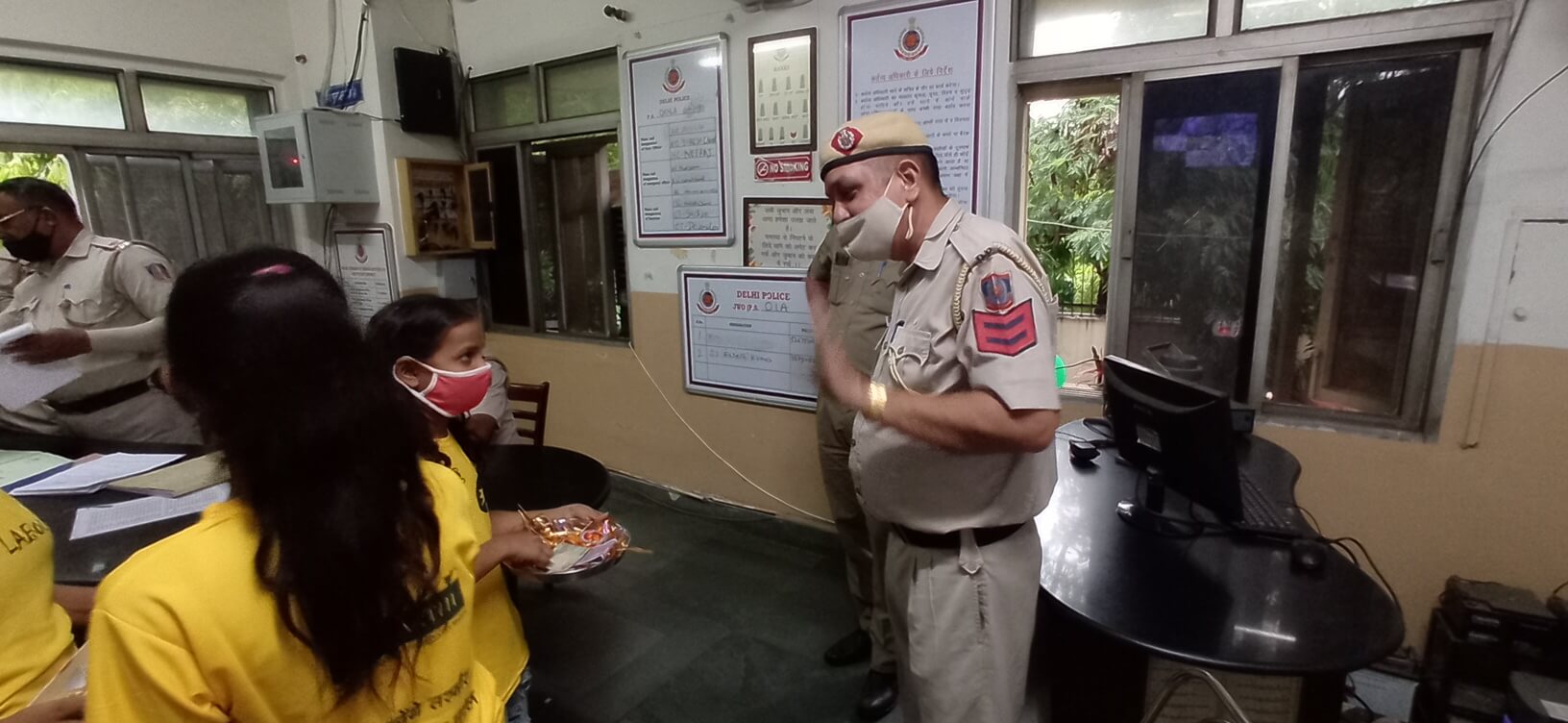 The Indira Kalyan Vihar camp was established in 1980 and houses over 4,000 families. The major occupation of the community members includes skilled and unskilled labour, driving, domestic aids, car cleaners and others. 
It is one of the four Bal Mitra Mandal (BMM) or child-friendly community interventions in Delhi run by Kailash Satyarthi Children's Foundation that aims to empower children in urban slums of Delhi to create a child-friendly society.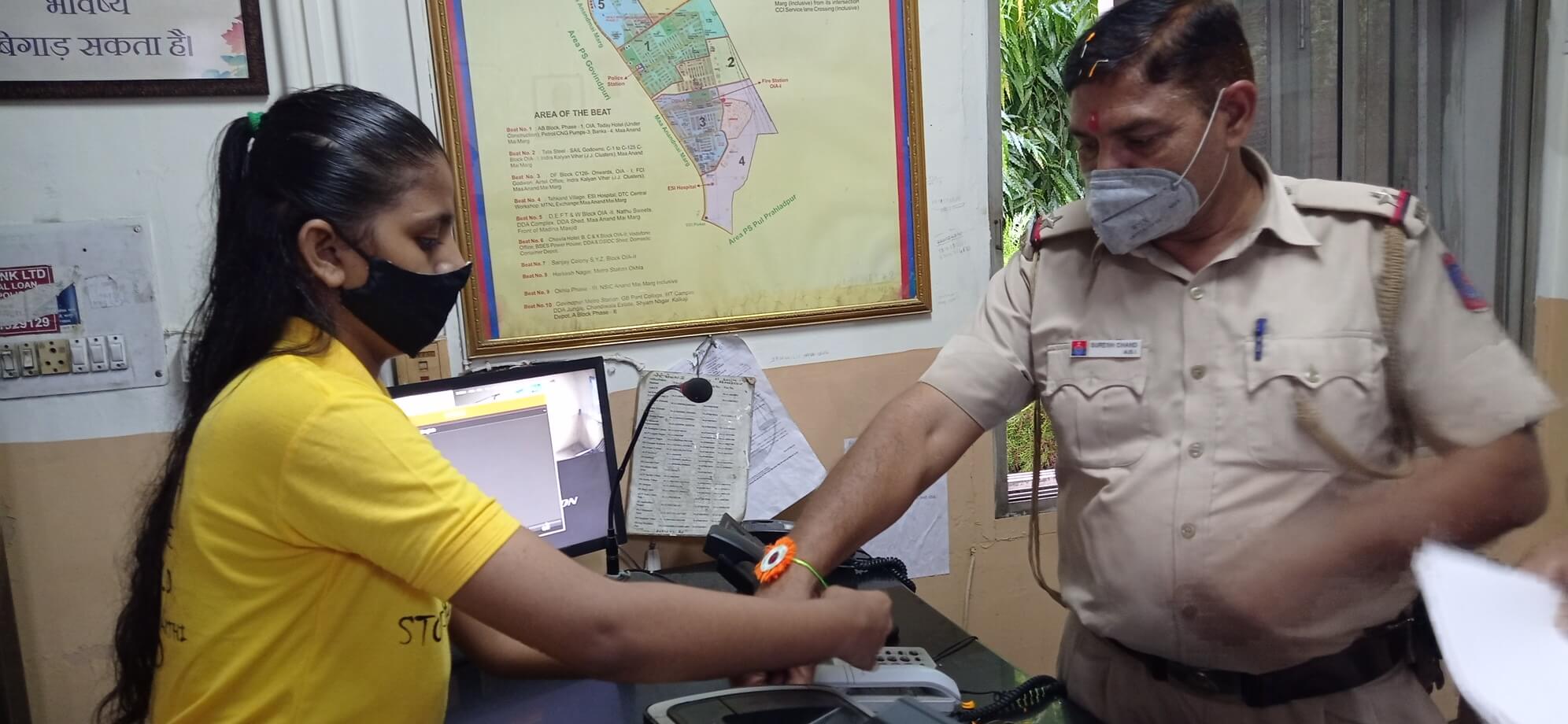 About BMM: Bal Mitra Mandal (BMM) or child-friendly community, is a concept based on the flagship programme of KSCF — Bal Mitra Gram, functional in rural India — altered to suit the needs of children living in urban slums. Launched in 2018, it is a sustainable, holistic and preventive intervention for child protection and development in urban slum communities so that every child is safe, free and educated. Presently, BMMs are active in Sanjay Camp – Chanakyapuri, Indra Kalyan Vihar – Okhla, and Inder Camp and Israel Camp – Rangpuri Pahari, Vasantkunj, areas of the national capital.